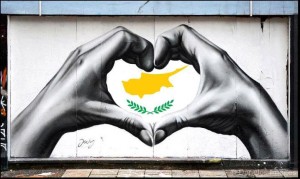 After it's announcement last week that Cyprus will take part in the 2016 Eurovision Song Contest in Sweden, the broadcaster already is planning their next steps. Due to lack of time and money it seems they will internally select the artist, and perhaps also the composer who will represent the Mediterranean island in Stockholm.
Despite the fact that on mid-summer the vice president for the Cypriot broadcaster, CyBC, told that the Eurovision Song Project would again be the mechanism Cyprus would use to select their representative for the 61st Eurovision Song Contest, now local sites report that an internal selection will be used for the artist and maybe and also for the composer. Lack of time, but especially the lack of financial resources is mentioned to force CyBC to that solution.
The last time Cyprus used an internal selection was in 2013 when Despina Olympiou with the song An Me Thimasai which wasn't a big success as it ended 15th out of 16 songs in the Eurovision semi-final and as such failed to make it to the final. Last year John Karayannis did much better after his victory in the national selection format Eurovision Song Project he represented Cyprus in Vienna with his song One Thing I Should Have Done and made it to the final where he came 22nd in the Grand Final. That song you can see it in the below video.