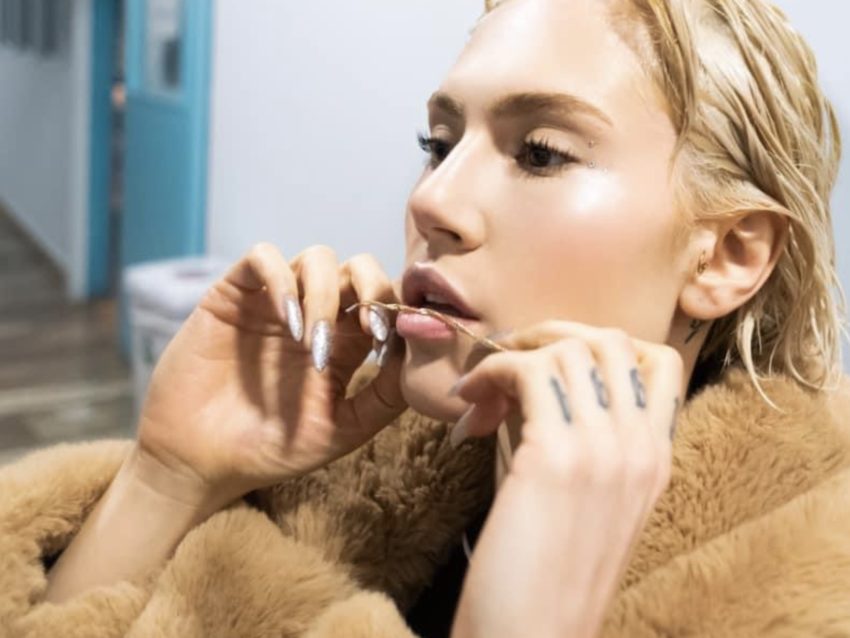 Today saw the release of El Diablo, the song that will represent Cyprus at the Eurovision Song Contest 2021. It will be sung by Elena Tsagkrinou.
When the Eurovision Song Contest 2020 was cancelled, last year's Cypriot entrant Sandro Nicolas never got the chance to sing his song Running.
Cypriot Television (CyBc) announced that Sandro would not return in 2021. On 25 November, CyBc revealed that their representative would instead be Elena Tsagrinou, with the song El Diablo. The video premiered on CyBc Happy Hour show this afternoon.
To watch the video, you need to go to Panik Records website until 27/2/2021. On 28 February the video will be released on YouTube. The song is a dance banger of the type that Cyprus do so well nowadays, with a bit of Spanish flavour.
El Diablo was written by Jimmy Thornfeldt, Laurell Barker, Oxa and Thomas Stengaard.
Cyprus will perform in the second half of the first semi final on May 18, 2021.
Elena Tsagrinou – a brief biography
Elena Tsagrinou was born in Athens, Greece on November 16, 1994. She first appeared on television in Ellada Eheis Talento, having attended musical school as a youngster.
In 2013, Elena became the lead singer of the band, Otherview. Their first two songs, What You Want and  O Giros tou Kosmou were released as video singles. In 2018, Elena left the band.
Later in the year, she released her first solo song, Pame Ap' Tin Arhi and an English version, Summer Romance. She followed up with a string of single releases the following year, trying to build up her career.
In 2020, she released the video, Pare Me Agkalia with the Greek rapper, Mike, who also happens to be her boyfriend.
In 2021, she will represent Cyprus at the Eurovision Song Contest.
Cyprus At The Eurovision Song Contest
Cyprus made their debut at the Eurovision Song Contest in 1981, with the quartet, Island and the song, Monica, placing a respectable 6th. The following year, Anna Vissi went one better, placing 5th with Mono I Agapi. Their next top 10 placing was in 1987 when Aspro, Mavro came 7th for Alexia, who had been a member of Island.
In the nineties they placed 9th, three times, and did best in 1997 when they came 5th for the second time with Mana Mou by Hara & Andreas Constantinou.
The next decade saw two top 10's, first in 2002, with One and Gimme, who came 6th,and then their third 5th place with Stronger Every Minute by Lisa Andreas in 2004.
It took them until 2018 to return to the top 10, when Elina Fouriera gave Cyprus their best result ever, by placing 2nd with Fuego.