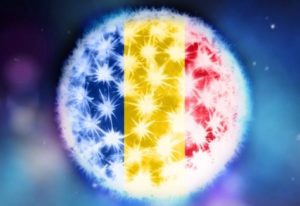 Earlier today Romania's national broadcaster TVR was cut from being able to enjoy the services of Eurovision, which also meant that the country isn't able to take part in the upcoming Eurovision Song Contest. We take a look at some of the immediate affects this will have on the contest in Stockholm.
Ovidiu Anton and his 2016 rock entry Moment Of Silence will not be allowed to take part in this year's Eurovision Song Contest, after the elimination of Romania's broadcaster TVR, which you can read more about in our article from this morning.
The consequences are of course toughest for Ovidiu who is naturally heartbroken at the moment, but the elimination also affects the contest itself and the remaining participants:
Semi-final 1 consisted of 18 participants and semi-final 2 of 19. Romania was in the second semi-final and thus they are both equal with 18 countries in each. Had Romania been in the first semi-final, it would probably have meant that a country from the second semi-final was moved to the first one. that won't be needed however.
Denmark's entry was scheduled to be performed in starting position 14, right after the advert break. As Romania was on earlier than Denmark, Lighthouse X is now on before the break and it is now instead Ukraine's Jamala who is on immidiately after the break.
Romania had selected a song in the rock category for this year's Eurovision Song Contest. With one rock song less, the other ones in the same style could gain an advantage to stand more out.
43 countries taking part would be matching the record for the Eurovision Song Contest. With Romania out, we are down to 42, and away from the record.
The semi-final 2 will be shortened by 4-5 minutes, and the final probably at least 2 minutes.
Below you can watch the official EBU statement regarding the disqualifcation of Romania: