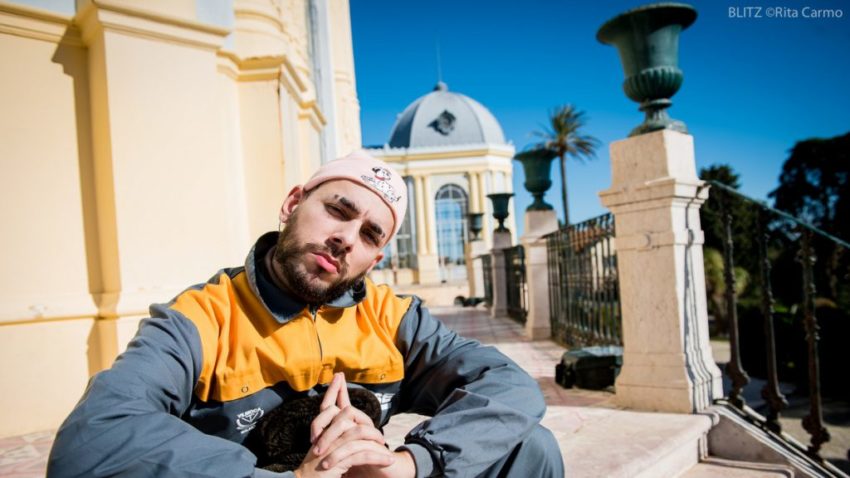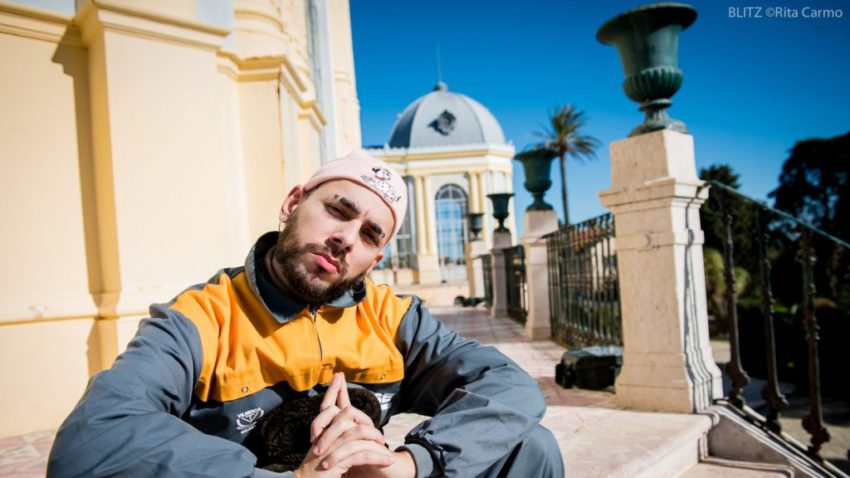 Last year's host nation chose their Eurovision Song Contest 2019 entry tonight. After two qualifying heats, eight acts performed in the Festival da Canção 2019 with Conan Osiris being chosen as the winner.
Being the hosts last year, Portugal went straight to the final. However this year, Portugal has been drawn in the second half of the first semi final, so you will see Conan Osiris with the song Telemóveis on May 14.
The Hosts and Show
Tonight the hosts were Filomena Cautela, alongside RTP and Rádio Comercial show host Vasco Palmeirim. Filomana started her career as an actress. She appeared in the  movies Santa Barbara and Linhas De Sangue. She was also one of the four hosts of last years Eurovision  Song Contest in Lisbon.
Vasco, too has also starred in a number of films including Encdeados and Refrigerantes e Canções de Amor. The show opened with the pair joining in on a song and dance skit of some of Portugal's past entries.
While we awaited the results Armando Gama sang his 1983 Portuguese entry Esta Balada Que Te Dou with a new modern beat. Anabel then sang the 1993 entry A Cidade.
Next up was Vânia Fernandes with a new jazz version of her wonderful Senhora do mar (Negras águas) from 2008.
The final guest performance was last years Portuguese entrant Cláudia Pascoal singing her new song Ter Ou Nao Ter. She was later joined by her partner in crime, Isaura to sing O Jardim.
 The Songs
Calema – A Dois
The two Ferreira brothers opened tonight's show with a nice pice of creamy soul, which would make an excellent entry for Portugal, and therefore it won't get sent. This was a good song and act to open the show, with their four backing singers helping them along.
Mariana Bragada – Mar doce
This is the type of stuff Portugal usually send to Eurovision. Boring, non descript stuff that is forgotten about as soon as the song ends, and in fact is even forgotten about while being performed. You'd walk past this if someone was singing it in a mall. Mariana did look good in her yellow dress though. She was joined by three female backing singers all in black, with yellow belts.
Matay – Perfeito
Matay is a very good singer and this song sounds likes Somewhere Out There. The trouble is that songs like this didn't even win in the nineteen seventies. However with a stronger arrangement and more choral backing singers this has potential. Matay was extremely well dressed in his suit and bow tie tonight.
Surma – Pugna
This has just enough of weird to fool you into thinking its good. With an introduction exactly the same as Shakespears Sisters Stay, two cat-like figures crawl on stage and you can see the audience are wondering what's going on. Surma's vocals are barely audible which may actually be a good thing. If Portugal want to send something a little different this should be it.
NBC – Igual a tia
NBC is actually a man and he has a pretty good voice. There is no frills in this song but at times it bursts to life with drum crashes and help from unseen backing singers. Not awful by any means but not winning material either.
Madrepaz – Mundo a mudar
This is a bit  more like it with some wonderful harmonies from this six piece group. Of course nothing is ever that simple as the group appear with masks on their faces – is there are a reason for this. All told though this has a nice tune and it sails along pleasantly.
Conan Osíris  – Telemóveis
The pre contest favourite is another exercise in weird just for the sake of it. Its hard to see why this has so much love but if people think it can give Portugal a decent result then they may as well send it. Two female singers huh and hah'ed along in the background to this Middle Eastern type arrangement. Conan and his dancer were both in fancy white tonight, with his dancer pretending to fall. Original for sure.
Ana Cláudia – Inércia
Closing tonight's proceedings was Ana with another slow and mournful piece with no possible winning Eurovision potential. Who listens to this stuff?
The Results
| | | | | |
| --- | --- | --- | --- | --- |
| | Jury | Televoting | Total | Place |
| Calema | 4 | 7 | 11 | 6 |
| Mariana Bragada | 3 | 5 | 8 | 7 |
| Matay | 7 | 10 | 17 | 3 |
| Surma | 8 | 4 | 12 | 5 |
| NBC | 10 | 8 | 18 | 2 |
| Madrepaz | 7 | 6 | 13 | 4 |
| Conan Osíris | 12 | 12 | 24 | 1 |
| Ana Cláudia | 5 | 3 | 8 | 8 |
Portugal In The Eurovision Song Contest
This will be Portugal's 51st appearance at the Eurovision Song Contest. On their 49th appearance they won the contest for the first time with Salvador Sobral and Amar Pelos Dios.
With that one exception Portugal are one of the least successful countries at Eurovision having placed in the Top 10 on only eight occasions and the best of these was a 6th place with Lúcia Moniz and the song O meu coração não tem cor in 1996.
Since the start of the semi finals in 2004, Portugal have failed to qualify to the final eight times, coincidentally the same  number of times they have finished in the Top 10. As well as that they have finished last in the finals on four separate occasions including last year with O Jardim by Cláudia Pascoal.