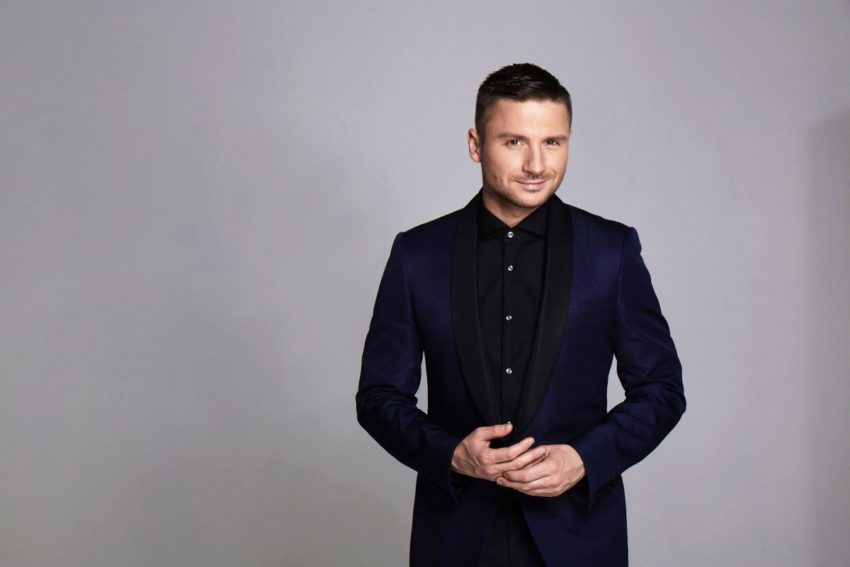 Sergey Lazarev, Russia's hopeful for the 2016 Eurovision Song Contest, and favourite according to bookmakers, has been performing his entry You Are The Only One live on stage giving us a little preview of what we might see in Stockholm in just a few weeks.
The 32-year old singer from Moscow was announced as Russia's representative back in early December and since has become the main favourite to win the big competition in Stockholm, according to the bookmakers.
Now, Sergey has just performed his 2016 entry live in the city of Kursk. As you can see in the video down below, the Russian artist manages to convey the energy of his song even on a small stage that doesn't offer comparable conditions to the big Eurovision stage in Stockholm. Accompanied by four dancers, Sergey Lazarev works with the intensity of the spotlights in order to give his performance a dynamic and powerful character and additionally is attracting the audience's attention during the full three minutes. Check out Sergey's live performance in the following video and let us know your opinion on social media respectively in the comments down below:
Russia at the Eurovision Song Contest
Since its debut back in 1994, Russia has become one of the most succesful countries at the contest. Beside Dima Bilan's win in 2008 the country further reached four second places and two third places in the Grand Final of the competition.
Russia missed the final only once, back in 1996 when Andrei Kosinsky didn't make it through with his entry Ya eto ya. Last year the country from Eastern Europe was represented by Polina Gagarina and her song A Million Voices which finally finished second in Vienna.
Down below you can watch Russia's Eurovision highlights between 2010 and 2015 and check out memorable performances including our grannies Buranovskiye Babushki's Party For Everybody: