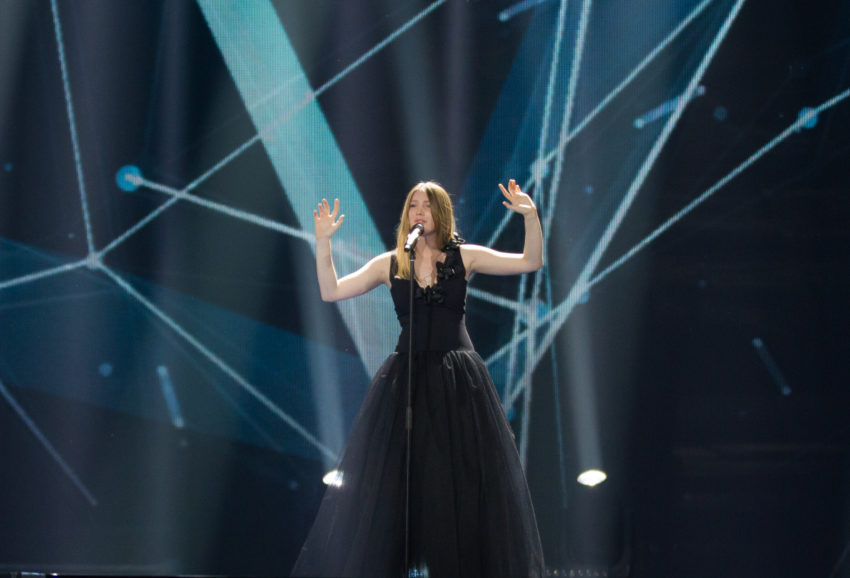 She's on fire! Blanche, who achieved a very honorable fourth place for Belgium last year, has returned with a brand new single. The song soon was released just two months after the singers second single "Wrong Turn".

Soon is a track full of emotions, with a powerful and melodic vibe. Also, we can enjoy amazing vocals and her charismatic voice throughout the song. Blanche has co-wrote the song with Pierre Dumoulin, who also co-wrote the previous singles City Lights and Wrong Turn. In the new single Blanche shows off a different, a more haunting side to her voice.
Today, the lyrics video was released of the song which Blanche also performed live at a concert back in April. Furthermore, you can listen to it on Spotify.
Since her participation in Kyiv last year, Blanche has won some important awards back in her home country. She won Pop Artist of the Year at the D6bels Music Awards and Breakthrough Artist of the Year at the Flemish 2018 Music Industry Awards. In addition, Blanche has conquered Europe with an European Border Breakers Award.
Blanche, real name Elie Delvaux, enjoyed massive success with her debute single City Lights. The song instantly became number one in Belgian and Lithuanian Charts. Also, it became platinum with over 20,000 sales. Her newest track Wrong Turn is now at number 77 in Belgian charts. Is a future world star about to be born? Only time will tell!
You can remind yourself of Blanche's performance in the Eurovision Grand Final in 2017 by viewing our video below: