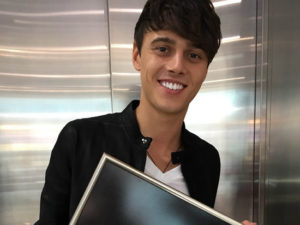 Today Belarus Television (BRTC) streamed the auditions of the artists who hope to represent Belarus at the Eurovision Song Contest 2018.
From these acts eleven have been chosen to appear in the Belarus final. The date of the final has not been announced yet, but BTRC promise it will be before March 1, 2018. The name of the acts and their songs are listed below.
ALEN HIT – I do not care
Adagio – You and I
Lexy – Ain't you
Sophia Lapina – Gravity
Napoli – Chasing rushes
Alekseev  – Forever
Anastasia Malashkevich – World on fire
Guns – I will not cry
Cyril Hood – Deja Vu
Radio wave – Subway lines
Shuma – Hmarki
Ukranian Alekseev has already released his entry. See what you think of it below.