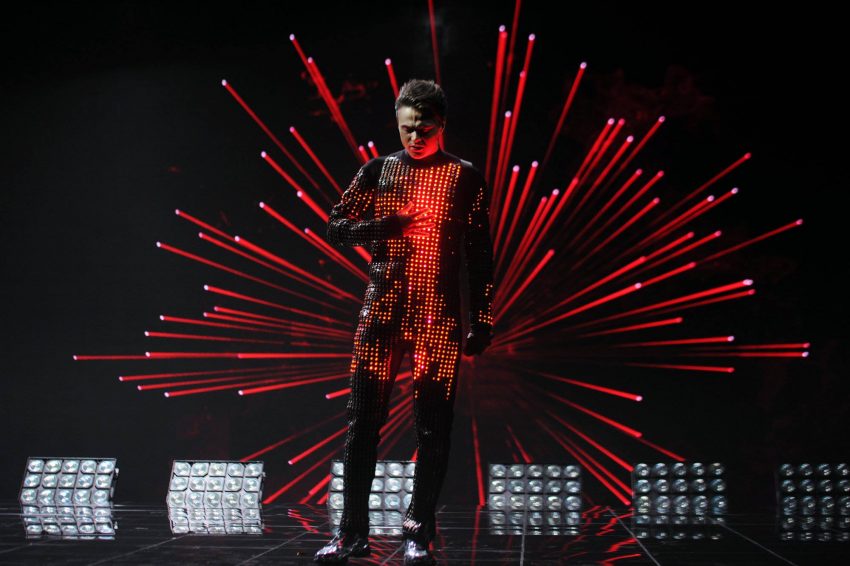 The President of Belarus has spoken out to defend Alekseev's right to represent the nation at the Eurovision Song Contest this year. The question was raised as part of a debate about whether or not countries should only use their own native singers for Eurovision.
President Lukashenko of Belarus has spoken out following criticism he has received since Ukrainian singer Alekseev was selected to represent the country at this year's Eurovision Song Contest. He spoke about it at the Belorussian State Youth Theatre .
"I do not see any fear in this, especially if it is a Russian person or a Ukrainian. Is it forbidden? No….This practice is practiced in other countries too", explained Alexander Lukashenko.
He continued to address his audience "You know, I am an internationalist and a patriot no less than you, young people. That Belarus will by represented by a Ukrainian, I even see some benefits to our state in this". The President went on to hope that both Russia, where Alekseev is a big star and Ukraine will award Belarus the full 12 points.
There has been many times that a country has been represented by a candidate from another nation – and some of them, even won. In 1997 American singer Katrina Leskanich won the Eurovision Song Contest for the United Kingdom, and in 1988 Canadian Celine Dion won for Switzerland, and that's just two examples.
Alekseev won the national final in Belarus on the 16th of February with Gunesh as runner up. At the Eurovision Song Contest, he will take part in the first semi-final. Ukraine and Russia are both placed in the second semi-final, so it won't be before the final, they might vote for him.