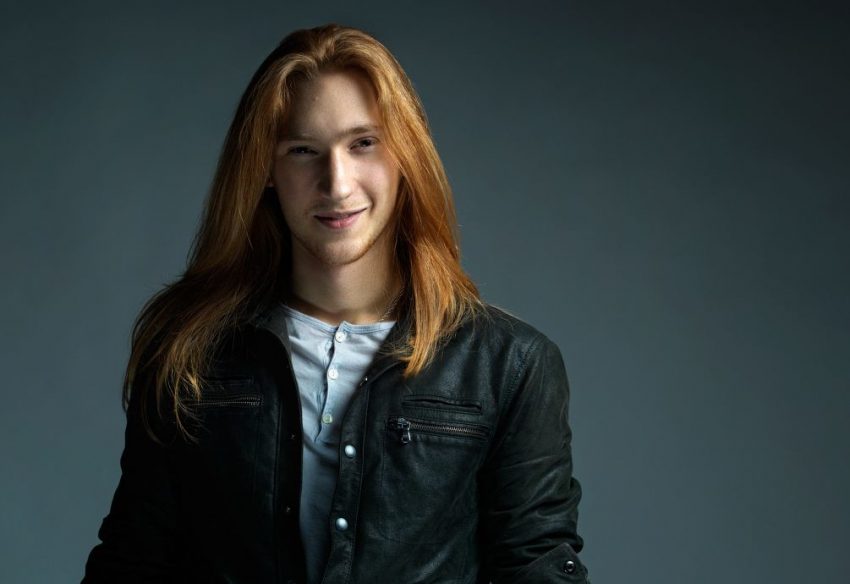 Last month, Ivan was declared the winner of Eurofest, the Belarussian national selection show. His song Help You Fly helped him get reach the top spot and gave him a ticket to Stockholm to represent Belarus at the 2016 Eurovision Song Contest.
Help You Fly was written/composed by Viktor Drobysh, Alexander Ivanov, Timofei Leontiev and Mary Susan Applegate. You may know some other tracks that were co-written by Mary S. Applegate such as The Power Of Love by Jennifer Rush (later covered by Céline Dion) and together with Viktor Drobysh she wrote the 2012 Eurovision Song Contest Russian entry Party For Everybody by  Buranovskiye Babushki
The song speaks about helping somebody overcome life's obstacles and supporting them, with lyrics such as: "I will help you learn how to fly, how to fly, free, leave all the madness behind, far behind".
Ivan released the final version of his song Help You Fly, today on iTunes, Apple Music and other platforms such as Spotify. The final version is very close to the original he performed at Eurofest, other than some wolf howl sounds during the intro, which works out well with the imagery of the performance. Belarus will be performing in the first half of the second semi-final on May 12th.
Watch him perform his Eurovision Song Contest 2016 entry Help You Fly at Eurofest here:
Belarus in the Eurovision Song Contest
The first time Belarus took part at the Eurovision Song Contest was in 2004 as the contest expended to have a semi-final. Unfortunately, the first entry, My Galileo by Aleksandra and Konstantin failed to qualify to the grand final.
Belarus took part in the contest 11 more times after Aleksandra and Konstantin but only managed to qualify four times to the grand final, and their best place remains the 2007 entry Work Your Magic by Dmitry Koldun.
Last year, Belarus sent the song Time by Uzari and Maimuna, but unfortunately failed to qualify. Check out the performance below: