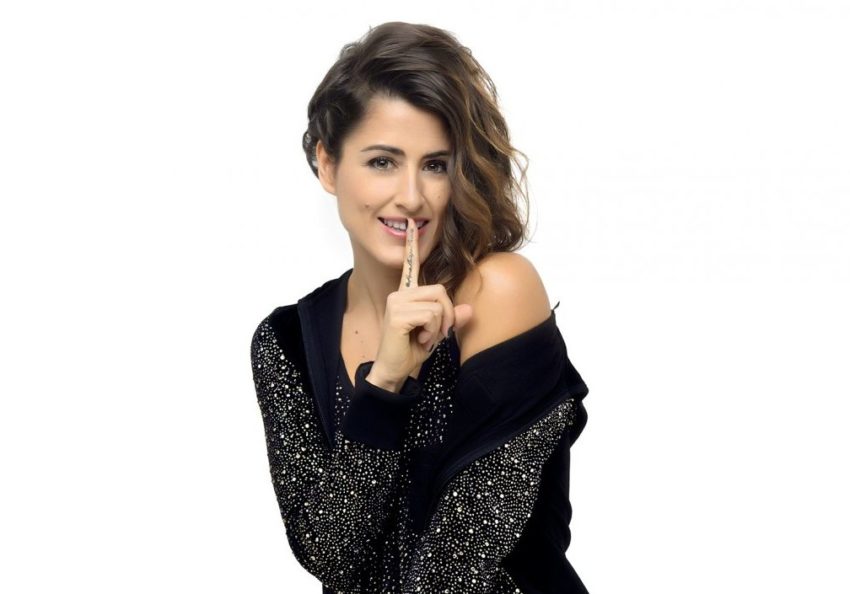 A few weeks after she was chosen to represent Spain at the upcoming Eurovision Song Contest, Barei has now released the final Eurovision version of her song together with the video clip that will accompany it and further information about the stage performance in Stockholm. 
Finally Bareí´s video clip is ready to be seen by the world, in this work the artist has counted on a team she has worked with in her videos before. It has be shot in London, Stockholm, La Habana and Miami. It also counts on a flash mob by the fans of the artists who support her performance in the contest. The sound track of the video includes the final version of the song. You can watch the video clip below.
Barei also announced who she will be joined by on stage. It will be five other girls, who will have the task to deliver the powerful back vocals of Say Yay!. They are Rebeca Rods (Eurovision 2007, 2012), Milena Brody (Eurovision 2013) the sisters Alana SinkËY  and Awinnie Mybaby who were part of Ruth Lorenzo´s choir in 2014 and finally Breguette, runner up in the Spanish selection for Eurovision 2014 with the song Run.
Barei´s staging is going to be planned by Fritz Mensch and Florian Boje, both of them big names in the world of creators and choreographers. Fritz is known as an expert on creating and transmitting emotions with body moves, which may give a hint at what kind of performance they might be working on for Stockholm.
This year Spain will be represented for the first time by a song completely in Spanish. Last year Edurne represented her country with the song Amanecer last year which you can watch in the link below.