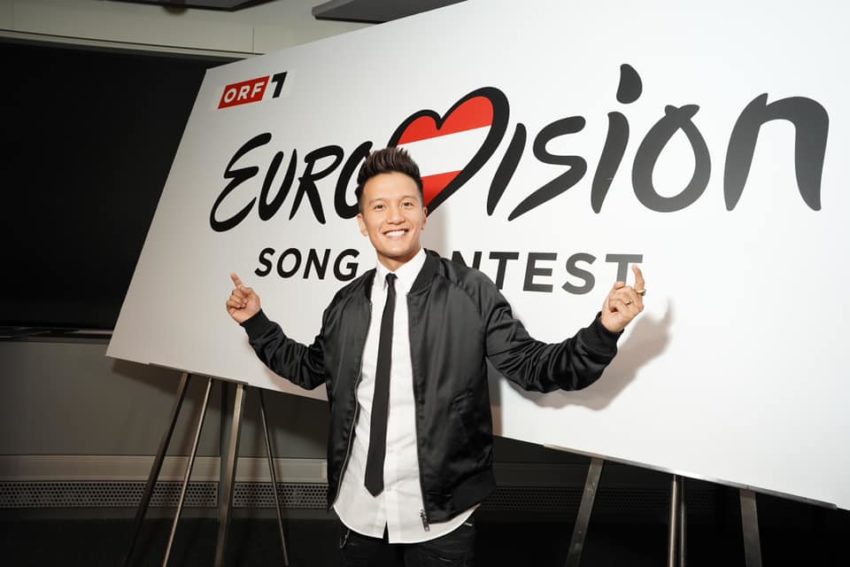 Today Vincent Bueno and Austrian television released 'Amen', the song that he will sing at the Eurovision Song Contest 2021. The song was first premiered in a radio programme, and now the video is out too.
Last year Vincent was supposed to sing the song Alive at the Eurovision Song Contest 2020 but due to its cancellation he was unable to do so. On the 26th of March 2020 Austrian television confirmed that Vincent would return for the contest in 2021
Austria will perform in the first half of the second semi-final to be held on the 20th of May 2021 in Rotterdam.
In the video, you can listen to this year's Austrian entry. It was first aired on the radio Hitradio Ö3, and since released on video. Below the embedded video, you can read more about Vincent Bueno.
Vincent was born in Vienna on the 10th of December 1985. In 2018, he won the Musical! Die Show. Being of Filipino descent he wanted to start his career in the Philippines. He went on to appear in the ASAP XV show there, and moved there for a while. Vincent continued his career appearing in Austria and the Philippines over the next couple of years.He has released 10 singles and four albums but still hasn't had any significant chart success.
Austria at the Eurovision Song Contest
Austria made their debut at the Eurovision Song Contest in 1957 with Bob Martin and the song, Wohin, kleines Pony?. Unfortunately he finished 10th and in last place. After some disappointing results in the 60s, Udo Jürgens represented the country three times and on his third attempt in 1966 won with Merci Cheri.
The next time Austria finished in the top five was in 1972 with the Milestones and Falter Im Wind. Austria then took a break from the contest until 1976 when they returned with Waterloo and Robinson with My Little World and achieved fifth place again.
Thomas Forstner in 1989 and Alf Poier in 2003 returned them to the top 10 again. Finally, they won again in 2014 with Conchita and Rise Like A Phoenix.