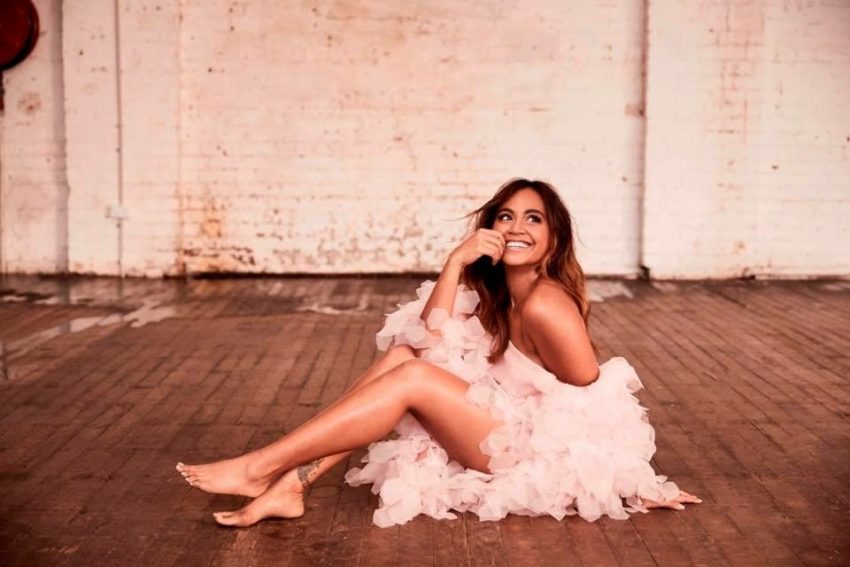 Australian's broadcaster has made their choice for the Eurovision Song Contest 2018 official. Jessica Mauboy will be waving the country's flag in next year's competition and will certainly have all eyes on her as Australia has never missed a spot within the show's top 10.
It was announced last week that Australian's broadcaster, SBS, would be announcing the 2018 representative today and here it is. Jessica Mauboy will be flying to Lisbon next May to attempt to bring Australia its first win ever.
In 2014, Jessica became for first non-European solo artist to perform as an interval act at Eurovision. She made her Eurovision debut in Copenhagen, Denmark.
Mauboy rose to fame in Australia in 2006 when she auditioned for Australian Idol. Despite becoming runner-up, she became one of the countries most successful female artists. As well as performing with some big names she has also performed for the likes of Oprah Winfrey, Ellen DeGeneres and former US President Barrack Obama during their visits to Australia.
This will be the fourth time Australia will perform at the Eurovision as part of an invitation but things may change as the reference group is in talks for the country to become permanent in the competition: "Australia has proved itself capable of sending good artists and achieving good results", Jon Ola Sand said in an interview for ESCDaily. "With that being said, in the reference group's next meeting, in January, we will discuss that matter (if Australia gets a fixed place in Eurovision)."
While Australia is far away from Europe, the country has followed the competition for longer than 30 years which motivated EBU to formally invite the country to take part in the competition.
Australia in the Eurovision Song Contest
Since their breakthrough in the competition, Australia's worst result happened last year when Isaiah finished at number 9 with solely two points coming from the televote. The country is the only one in Eurovision that has never placed outside of the top 10.
In 2016, Australia reached their best ranking with Dami Im and her powerhouse ballad Sound of Silence that ended up being the runner up of the year, losing to Jamala's 1944.
While we wait for more details on the Australian act and entry, take a look at Isaiah's final performance in the Eurovision stage in Kyiv: