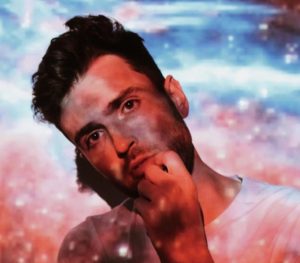 Duncan will sing "Arcade" representing the Netherlands in Tel Aviv, Israel in May. Today, the song was finally aired providing us the opportunity to hear the song the broadcaster said 'blew them away'.
Back in January, Dutch broadcaster AVROTROS presented Duncan Laurence as their participants for the 2019 Eurovision Song Contest. He was chosen despite not matching what the broadcaster initially aimed for; a well established act like they have chosen in recent years. Duncan however had something, which the internal committee fell for; a fantastic powerful song, which blew everyone away.
We were blown away by this song. It is so powerful that we have unanimously decided that Duncan is our man"

Eric van Stade, AVROTROS
With those words from the broadcaster, many were very curious to hear the song. Could the Netherlands be on the way to their first win since 1975? Or is no one else blown away? You can now judge for yourself as the song the 2014 The Voice participant will sing in Tel Aviv has just been released.
How the Dutch got back on track at Eurovision
After failing to reach the final of the Eurovision Song Contest eight! years in a row, the Dutch broadcaster took at good look at their approach and changed things for the 2013 contest. Now, it would be well established acts and songwriters with a proven record that would represent them – and it paid off immediately.
In 2013, Anouk finished 9th with the song Birds. The following year, The Common Linnets took Europe by storm and came second. Despite Trijntje Oosterhuis not qualifying for the final in 2015, the broadcaster stood firm by their plan, and in the past three years, there has been no doubt about the Dutch entries reaching the final.
Can Duncan Laurence do that too despite the broadcaster going away from the plan, which worked so well since 2013? Time will tell. The Netherlands have been drawn into the second half of the second semi-final.