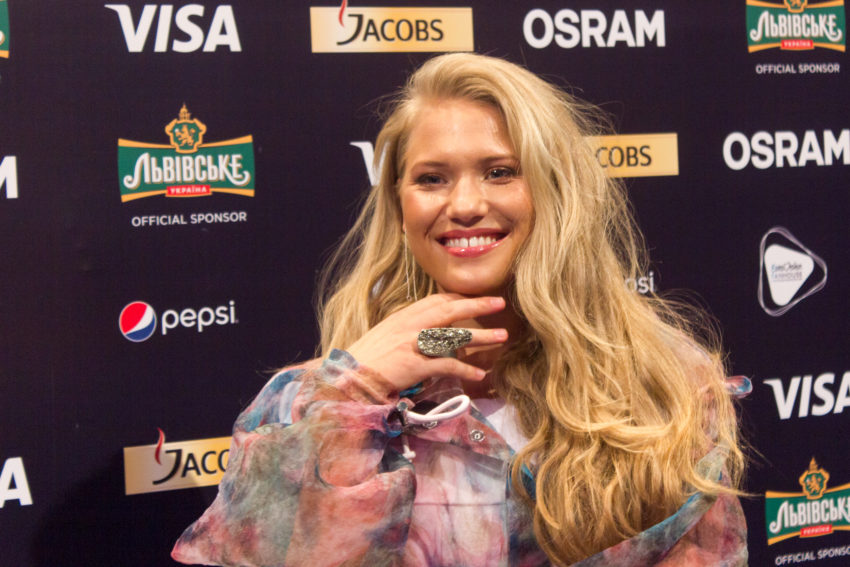 Anja Nissen, Denmark's 2017 representative, is reporting an usual theft: An unknown woman has stolen all of her music by renaming it. The singer is asking her fans to report the matter. Porche Adams, the name of "the fake singer" has even announced a 2018 tour.
Update 18th of November 2017: Instagram has now removed the account, which had stolen Anja's music.
—
Being a famous singer isn't all about glamour and fame, there's also dark sides to it, and Denmark's 2017 representative is now experiencing that downside of fame. Anja Nissen – who has recently celebrated the approval of gay marriage in Australia – came across a fake singer that has been using and renaming her music to achieve success and followers.
"HELP ME!", Anja begged on her Instagram post. "This girl has stolen all my music renaming them, but it is still me singing and my songs… And now she is going on tour??!! She needs to be stopped! Please report her!"
In the post shared, Anja attached a picture of the respective tour promo and tagged the fake profile that leads to a certain Porche Adams. A quick look into it tells that the person behind it is indeed stealing Anja's music by renaming her songs. Anja´s Eurovision entry Where I Am has for example been renamed to Armour, and Drive to Faded.
Porche Adams' profile is followed by 120,000 people – more than the double of Anja's – and she even owns her own free website. You can help Anja Nissen by reporting this fake profile to Instagram. But before you do that, remember Anja's 2017 Eurovision entry, which you find in the video below.