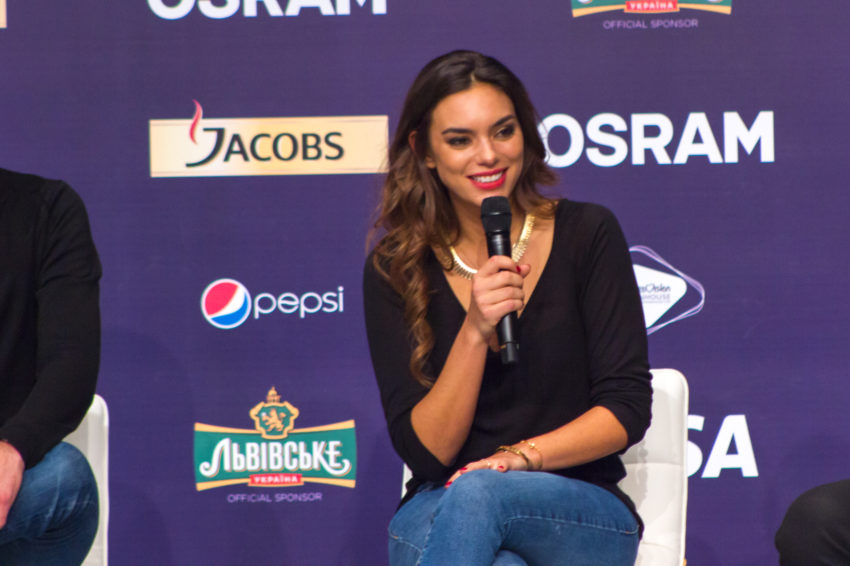 This year's French Eurovision representative Alma, along with famous Armenian artists, shot for an Armenian movie called "Armenia". She will play together with artists such artists as Mikael Aramyan, Hovhannes Azoyan, Sos Janibekyan, Arsen Grigoryan and Satenik Hakhnazaryan.
The movie was directed by a Russian-Armenian director Maxim Airapetov and was shot in Armenia. Born in Vyborg, Russia, Maxim graduated from Moscow Institute of Cinematography. Some of his works include such movies as "Four taxi drivers and a dog", "Bright heaven, hotter than hell", "Big Armenian wedding", "You will not leave me", "Queen". "Tanker" Tango  and etc.
The movie "Armenia", according to Maxim, is a play of words, including the name of one of the main characters and determining the place of events. The story of Armen and Levon – two friends, whose roads parted 16 years ago, but how only one random meet makes them look into each other's lives.
It is is about friendship and betrayal, love and disappointment. Simple truths – let go and accept. Forgiveness is freedom, allowing us to go forward, looking back with a smile at the priceless plots of life. For Maxim, the idea to make a film arose last year. He hadn't visited Yerevan for 10 years and now decided to celebrate his birthday with friends, coming to Yerevan for a week.
For the Requiem singer Alma, it's the first big acting role.
Alma plays a mysterious role, according to the director. The role she plays is one of the key moments that one can discover only by watching the film. The project is international, so the casting  includes Armenian, Russian and foreign actors.
The part of the movie shot in Armenia will reflect modern Yerevan. The remaining part of the movie is set to be shot on the Atlantic Ocean. The movie is slated for a November release.
In the video below, you can watch Alma perform her Eurovision entry – this time in a special Multicam edition: