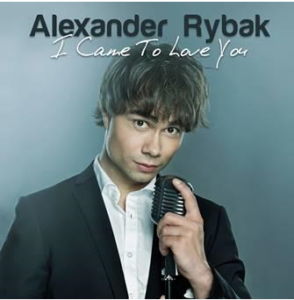 I Came To Love You, that is the title of the new single recently released from 2009 Eurovision winner Alexander Rybak. It is the first of a series of new songs which will follow through summer and autumn, just as his new show will premiere in the beginning of July – all to celebrate 10 years anniversary.
30 year old Norwegian singer, songwriter and violin player Alexander Rybak will be busy the coming months. Last week he released the new single I Came To Love You, which is written to his girlfriend. It is a pop song, and the first one from Alexander without the fiddle violin which most remember from his 2009 Eurovision winning entry Fairytale. He won the contest with the highest number of points ever received under that voting system.
In a press release following the new single release, it is mentioned that several new songs from Alexander Rybak will be released during summer and autumn. Some of the new songs will also be included in his new show "Entertainer" which premieres in Larvik, Norway on the 6th of July. The show is mentioned to include both new and old songs from his career which includes six studio albums. The new single as well as the show is to celebrate Alexander's 10 years anniversary as an entertainer.
The new single I Came To Love You can be heard in the official video below – and on Spotify you find his playlist "Entertainer" to which he will keep adding songs: