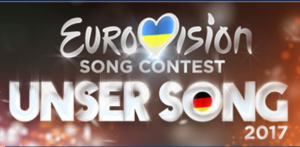 A total of 2493 videos were received by broadcaster NDR within a period of two months. This proves that so far the change of the German national final format is a big success among young singers. The challenge is now to cut down this high number.
After the limited success of its last Eurovision entries, the German broadcaster NDR changed its format into a casting show for young, undiscovered artists. Now, nearly 2500 vocalists followed the call of the three jurors Tim Bendzko, Florian Silbereisen and Lena (German Eurovision winner from 2010). They submitted a video in order to get one of five places in the national final show on the 9th of February 2017.
Music experts of the broadcasters NDR, ARD, the company RaabTV, respectively musical director Wolfgang Dahlheimer, will pick a top 30 out of the large number of competitors. In early December the selected artists are going to sing live in a convention where only five musicians will make it through to the live show.
Germany at the Eurovision Song Contest
Germany's results at the contest have been below expectations in the past years. As a so-called Big 5 country, the country is guaranteed a place in the Eurovision final, something which in recent year might have saved them a couple of times. In the last two editions the country came last in the Grand Final.
The country has won Eurovision on two occasions. First time in 1982 where Nicole charmed Europe with the peace song Ein Bißchen Frieden. In 2010, this year's jury member Lena took home the trophy to Germany for the second time. With a very clear margin she won with Satellite.
Below you can check out Jamie-Lee's performance in Stockholm this year, and judge for yourself: Did she deserve a better placement?
In my view
Moving away from the old selection format seems to be a step forward for Germany. In the past few years, broadcaster NDR mainly presented songs from the German music market on its national final stage. Unfortunately, these type of entries seemed not to be compatible with the Song Contest. This year's casting format makes it possible to find a very talented young artist and then combine him or her with a professionally written song, exclusively for the Eurovision Song Contest. In this way, NDR is able to create a strong package for Eurovision which fits to the big event and can therefore score high.

The opinion expressed in "In my view" are those of the author and are not necessarily the one of EuroVisionary.com.