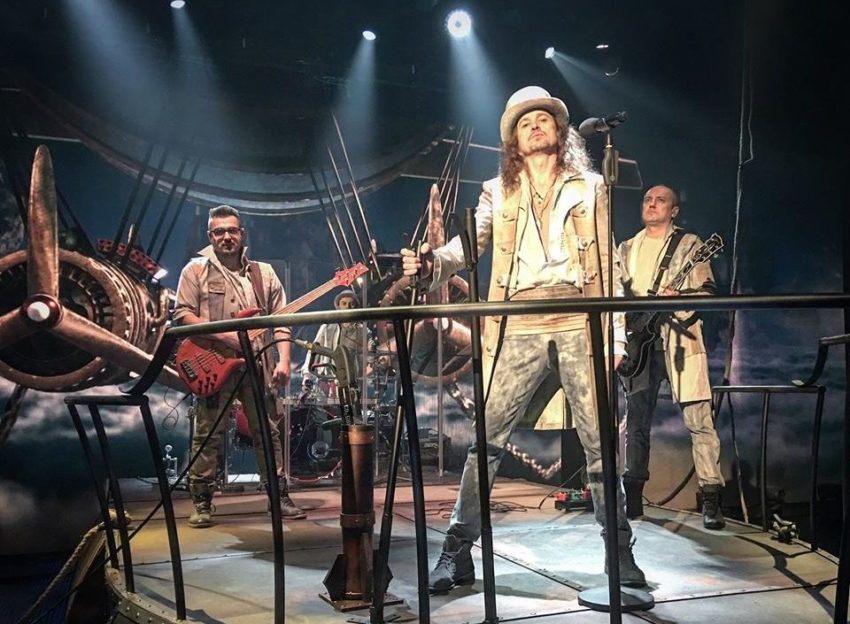 Ukraine's national selection is becoming as diverse as ever as punk rock band Yurcash have announced their participation in the contest. They join last year's hopeful TAYANNA in their dream of representing their home country in the competition.
Yurko (Yuri Yurchenko) and his band Юркеш (Yurcash) have announced at a press conference that they are taking part in the national selection. They are currently competing in the eighth series of X Factor. They are hoping for a double whammy by winning the show and also winning the chance to represent their country in Lisbon next Spring. Ukraine opted for a rock band earlier this year when O.Torvald earned Ukraine their worst score to date. Their entry Time came in 24th place.
Yurcash are not complete strangers to national selection. They attempted to represent their home country in 2005 when Ukraine hosted Eurovision for the first time. They were unlucky as it was Greenjolly who took to the stage with their rap Разом нас багато (Together we are many). Yurcash came in 3rd position with their song Patriot behind the victors and the hot favourite Ani Lorak.
Front man of the band Yurko is a successful performer in his own right. He has the prestos title of honoured artist of Ukraine and has also wrote songs performed by Andriy Danylko (Verka Serduchka), Mariya Yaremchuk, Lolita and Philip Kirkorov amongst others.
Yurcash describe themselves as "intellectual and intelligent punk rock with elements of humour and satire". By complete accident every single member of the band is called Yuri.
Ukraine's national selection line up
Last year's hopeful TAYANNA win return to the National Selection once again with her song Kvitka. The song was selected by a snap public vote taking place online.
It was looking like famous solo artist Alekseev was going to join TAYANNA in the national selection line up. The former Voice of Ukraine Winner submitted an application, but swiftly removed it. It is believed that Alekseev may be applying to represent Belarus instead.
Ukraine's national selection will take place on three consecutive weekends with the semi finals being aired on 10th and 17th February. Followed by the final on 24th February.
You can see Yurcash competing in this year's X Factor Ukraine below.