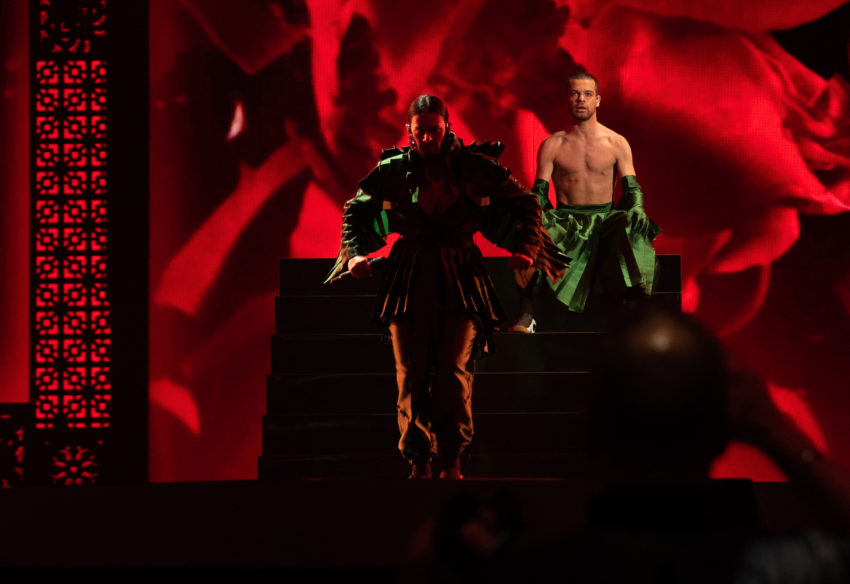 Conan Osíris got the outfit so completely wrong this year that he has just won the anual Barbara Dex Award. Cyprus and Belarus came in second and third.
Barbara Dex Award is named after Barbara Dex, who represented Belgium at the 1993 Eurovision Song Contest. Her self-created dress has put name to this special award that has been handed out every year since 1997. The purpose is simple: Pick the worst dressed act from that year's Eurovision Song Contest. It's a democratic online voting held by Songfestival.be where everyone can only vote once. Voting has been open since May 19th – the day after the final. After seven days of voting, it closed today at 12.00 CEST. An hour after closing the voting, the result was published.
One hour before the lines closed, a message was shared on Facebook encouraging people to remember to vote. It was at that time so close that every vote could matter. A record number of nearly 4000 votes were received.
The entire top 5 was:
Portugal – Conan Osiris
Cyprus – Tamta
Belarus – ZENA
Belgium  – Eliot
North Macedonia – Tamara Todevska
Barbara Dex Award winners
| | | |
| --- | --- | --- |
| Year | Artists | Country |
| 2019 | Conan Osíris | Portugal |
| 2018 | Eye Cue | North Macedonia |
| 2017 | Slavko Kalezic | Montenegro |
| 2016 | Nina Kraljić | Croatia |
| 2015 | Trijntje Oosterhuis | The Netherlands |
| 2014 | Vilija Matačiūnaitė | Lithuania |
| 2013 | Moje 3 | Serbia |
| 2012 | Rona Nishliu | Albania |
| 2011 | Eldrine | Georgia |
| 2010 | Milan Stanković | Serbia |
| 2009 | Zoli Ádok | Hungary |
| 2008 | Gisela | Andorra |
| 2007 | Verka Serduchka | Ukraine |
| 2006 | Nonstop | Portugal |
| 2005 | Martin Vučić | North Macedonia |
| 2004 | Sanda Ladoși | Romania |
| 2003 | t.A.T.u. | Russia |
| 2002 | Michalis Rakintzis | Greece |
| 2001 | Piasek | Poland |
| 2000 | Nathalie Sorce | Belgium |
| 1999 | Lydia | Spain |
| 1998 | Guildo Horn | Germany |
| 1997 | Debbie Scerri | Malta |