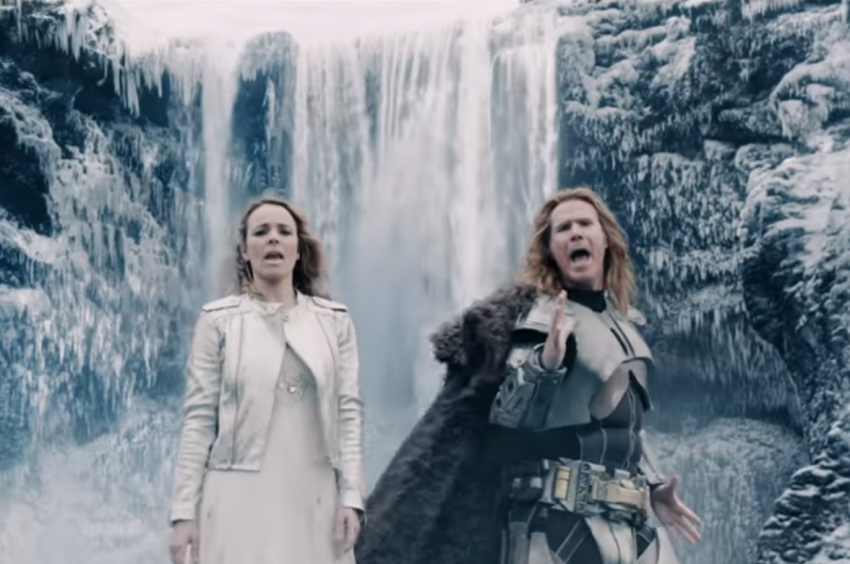 You thought there would be no more Eurovision entries to be released for some time? Think again! Will Ferrell has released his Eurovision entry Volcano Man. Admittedly, the song is a fictional entry from the American comedian's upcoming Netflix Eurovision parody. Still, an interesting release in a week that would have seen fans discussing the results of Eurovision 2020 if the event had not been cancelled due to the Coronavirus outbreak. 
It was not only Rotterdam 2020 that got postponed due to COVID-19. Ferrell's comedy Eurovision Song Contest: The Story of Fire Saga, also starring Rachel McAdams, Pierce Brosnan, Dan Stevens and Demi Lovato was initially scheduled for a May release but will now be coming on Netflix on 26th June.
The film is directed by David Dobkin and sees fictional characters Lars Erickssong (Will Ferrell) and Sigrit Ericksdottir (Rachel McAdams) been given the chance to represent their native Iceland at the Eurovision Song Contest. It was filmed on location at the 2019 Eurovision Song Contest in Tel Aviv as well as in Iceland and the UK.
The video clip released for Volcano Man shows the two characters dressed in what looks like a take on Viking costumes and makeup as they pompously sing in stereotypical Nordic-looking scenery and is complete with sweeping, bird-view camera sequences. The videos of actual Eurovision entries such as Never Forget by Greta Salóme and Jónsi (Iceland 2012, 20th place) spring to mind as the cue for Will Ferrell's parody take.
The 'official' Volcano Man lyrics go as follows:
Woke up at night I heard floating chords / They guided me / To the highland fjords / Above the clouds / On a mountain peak / There he sat / And he began to speak / Volcano Man / He's got my melting heart / Volcanic Protector Man / A timeless hero must love, too / Volcano Man (Volcano Man) / Guarding the land (Such a man) / Volcanic Protector Man / A timeless hero must love, too / And I love you
In the video below, you can see the promotional clip of Volcano for the film: