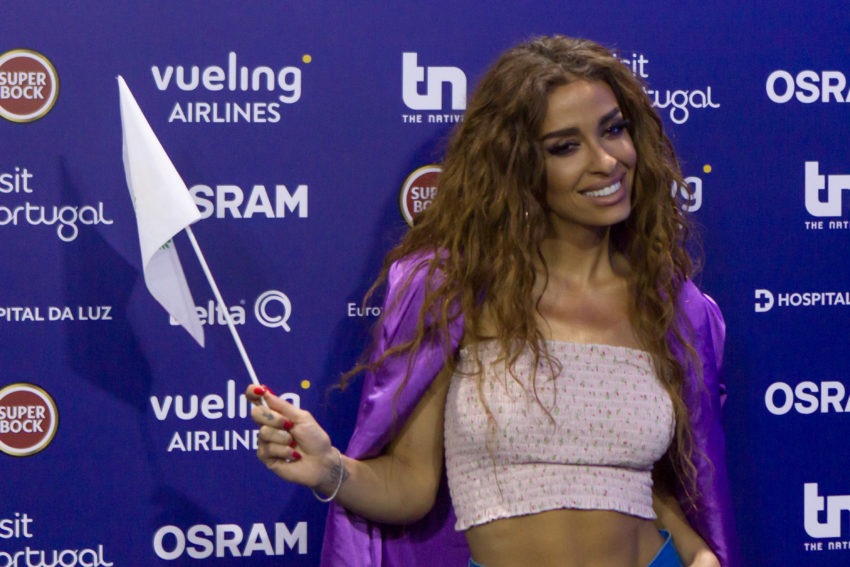 While many may consider Eleni Foureira's "Fuego" an example of "firework music", her victory could do wonders for Eurovision. If it happens, it may even make Salvador Sobral's winning speech from last year, that could be perceived as going against Eurovision values, fade away.
Isn't it just a perfect coincidence? I started working on this opinion piece just hours before the news about Salvador Sobral's hateful words towards this year's Israeli song Toy were published. In an interview to the Portuguese newspaper Público, Salvador characterized Netta's 2018 entry as "horrible" and concluded: "People said that with my song, things would change. Well, nothing has changed so far."
Thankfully, I must say. I am Portuguese and I am extremely proud of our victory last year, but I am against any sort of arrogance, bullying and pretentiousness. Three great words to characterize Salvador Sobral who has always looked with disdain to the competition, and has been disrespectful to its fans.
Until the beginning of this week, Netta's brilliant Toy was the big favourite to win the Eurovision Song Contest 2018. Nonetheless, Eleni Foureira has now overtaken the betting odds and is this year's favourite to win the competition. Fuego is an EDM, dancehall ethnic song that could easily be categorized "firework music" if Salvador Sobral had to comment on it. I will just assume he hasn't heard it yet, otherwise maybe his hateful words would've been redirected to this year's Cypriot representative instead.
Recalling last year, during his winning speech, Salvador Sobral stated: "Music is not fireworks. Music is feeling. So let's try to change this and bring music back." In summary, he, once again and obviously, undervalued upbeat pop music and glorified his own Amar Pelos Dois. It's obviously acceptable that singers do prefer their own songs to others but do they have to despise others while glorifying their own? Of course not.
With all this drama and prejudice towards pop music, it feels urgent that a song like Fuego wins this year's show but not only due to that. Let's take a look on the three reasons why a Cypriot victory could be important for Eurovision:
1. Music can be fireworks
It really can and that's fine. A song doesn't have to be produced in form of a ballad or to be about love to transmit any sort of emotion. People are different and we're all have different tastes. Eleni's Fuego performance has made my body feel chills more times than Salvador's last year and I don't see a problem with it. No one is superior because they like a certain type of music better.
On top of that, Eurovision is a party and each country is allowed to send in whichever genre they want to. Last year Salvador Sobral's Pop Jazz entry won the show but back in 2012 it was Loreen's Pop Dance anthem that did. There was a place and a time for both of them so why can't music be fireworks once in a while?
2. 13 years since Helena Paparizou
It was back in 2005 that Helena Paparizou's My Number One. This was the very last time a true pop and upbeat ethnic song has won the Eurovision Song Contest. On the years to follow, the only times ethnic sounds won was in form of ballads, such as Serbia's 2007 entry Molitva or Jamala's 1944.
Eurovision is here to celebrate diversity and different cultures hence the victory of Cyprus would be a benefit for its history. While it is indeed a Pop smash, it also features traditional elements.
On top of that, Eurovision list of winners is missing a recent Pop Diva. This is a general approach but it's undeniable that the majority of the gay community does love a Diva with a nice dance song. If to that you add a killer dance performance inspired by the likes of pop stars such as Beyoncé, you have a fan favorite and we do have one this year: Eleni Foureira.
3. Cyprus has never won the competition
It is the 63rd edition of the Eurovision Song Contest and Cyprus has never won the competition before. The same applied to Portugal last year so passing the testimony to a debut winning country would obviously be a positive thing and stop the retrogade thinking that Eurovision is all about politics.
Eleni Foureira is taking the stage once more next Saturday for the Eurovision Song Contest's Grand Final. While she keeps on jumping on the betting odds, remember our interview with her where she admits that if she wins, the first thing she'll do is "eat a huge pizza".
This reflection article is based on the author's own personal experience. Views expressed belongs to him or her, and are to be seen as unrelated to EuroVisionary.com.