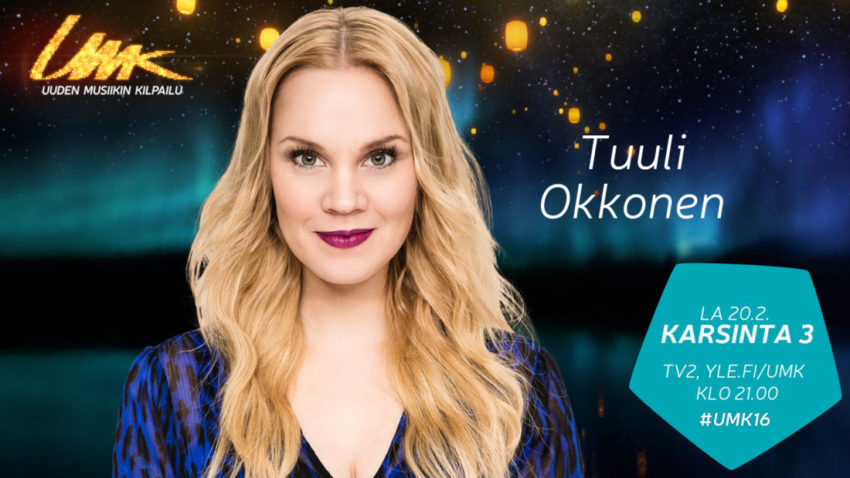 This will be another fun packed weekend for Eurovision fans with eight shows airing over the next two days, and if you get through them all, there may be a treat coming for you on Monday too. The highlights will be Iceland and Ukraine holding their national finals to choose who will represent them at the Eurovision Song Contest 2016 in Stockholm.
Where else can you get sixty four songs ranging from pop, dance, country, schlager, to future classics and the plain old eccentric. Why it's another super weekend of Eurovision shows. Here's the run down of this weekend's festivities.
Saturday 20 February 2016
There will be six shows held on Saturday including the final from a country celebrating 30 years of Eurovision and still waiting for that first win.
Iceland
Iceland's Söngvakeppnin 2016 will be held at 21:00 CET and will feature special guests Loreen and Sandra Kim. Six singers will perform and a jury and public vote will decide the top two. These acts will perform again and then the winner will be decided solely by public vote. Greta Salóme Stefánsdóttir will be one of the competing acts, hoping to better the result she achieved with Jonsi in 2012 with Never Forget.
Enjoy below the highlights of Iceland from the last eight years. Seven of these songs managed to qualify to the final, hopefully you will find some exclusive content
Hungary
Hungarian show A Dal 2016  will be hosting their second semi final. Nine contestants will sing their heart out for a place in the Grand Final. There will be two rounds of voting. A jury and tele-voting will decide the top three contestants, who will proceed to the final. A second round of tele-voting  will choose a fourth candidate. The show can be seen from 19:40 CET on Hungarian.hu TV.
Below enjoy highlights from the last five years of Hungary at the Eurovision Song Contest, including behind the scenes exclusive content..
Estonia
The Eesti Laul 2016, the Estonian national final, continues with the second semi final at 20:35 CET. You can watch the show live on Estonian broadcaster Eesti Televisioon (ETV) official website. Ten competitors will compete for five places, to complete the final to be held on March 5. The winners will be decided by half expert  jury and half tele-voting.
Now you can watch seven years of highlights from the past Estonian entries. There is quite a mix here again but hopefully you will see a song you'd forgotten about and of course exclusive content.
Finland
Uuden Musiikin Kilpailu is the national selection in Finland. The last of three semi finals takes place tonight at 20:00. The show will air live at the YLE.fi online stream, the show starts at 20:00 CET.
Next comes the highlight video from Finland. Enjoy the highlights from the last five years.
Lithuania
Lithuania's national final is the longest national final in Eurovision 2016 and perhaps the longest in all history. The remaining second division entrants, remember that's those who didn't come with their own song will be whittled down to five. The show was pre recorded last Tuesday and an expert jury, international jury and tele voting will decide the contestant's fates. Eurovizijos starts at 20:00 CET and will be streamed on LRT.lt official website.
If Lithuania never ends we will run out of footage to show you. However their entries are always a mixed bag, that no matter how many times you see them, you surely can find something you missed before.
Sweden
Melodifestivalen 2016 enter its third week in Sweden at 20:00 CET. As usual, it will be aired on SVT's official website. We will see seven songs competing for two spots in the final and two places in the Second Chance round called Andra Chansen. Former Melfest contestants, Swingfly, After Dark and Oscar Zia will compete against four newcomers.
SaRaha – Kizunguzungu
Swingfly feat. Helena Gutarra – You Carved Your Name
SMILO – Weight of the World 
After Dark – Kom ut som en stjärna 
Lisa Ajax – My Heart Wants Me Dead
Boris René – Put Your Love on Me  
Oscar Zia – Human
Below, enjoy the highlights from Sweden's very successful last six years at Eurovision – Anna may not have qualified for the final, but admit it, you know she should have.
Sunday 21 February 2016
Ukraine
Ukraine's National Final will take place on Sunday. Six acts will take part., the show starts at 18:00 CET and will be streamed on STB website and also live on YouTube. After all the participants have performed, there will be a small voting break and later in the evening they will air the results show on the same channels.
Our Ukrainian highlight video includes clips from one of Eurovision's most successful nations. Watch and judge for yourself, if the tradition will continue this year.
Latvia
Latvia is presenting their new format Supernova for the second year in a row. We have now entered the semi final where eight acts are now going to be reduced to four. Tonight on Latvia's official website of Supernova, four contestants will be chosen to perform in next week's final. Two expert jury chosen favourites, will join the two that the public tele-voters will choose. The show starts at 20:25 CET and will no doubt feature the infamous Riga beaver.
Finally enjoy highlights from the past five years of Latvian entries.
Monday 22 February 2016
Cyprus
Since you managed to get this far, we can't leave you without one more bit of good news. On Monday February 22, Minus One will reveal the song that Cyprus will send to Sweden.
While we await the news enjoy highlight's from Cyprus from the last five years.