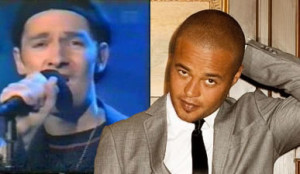 Simon Mathew won the Danish final, but the past couple of days have brought questions to whether or not he is the rightful winner. Did the committee at DR mess up due to working all night long or is something else going on?
Sunday, the day after the final, Danish TV station TV2 reported that Unite, who came second in the final, in total received more votes than Simon Mathew. However, as North Jutland is a small region, the votes from this region counted 3 times as much as a vote in f.ex. the capital Copenhagen. The majority of Danes preferred to send Unite to Belgrade, but because of the North Jutlandic votes having so high a value, Simon pulled the last trick by getting more points than Unite from this region.
Two days later a new "melodi grand prix scandal" saw its light. This time it is far more serious as it is directly hinting that DR might have helped Simon Mathew too much on his way to making it to the Danish final. In case the broadcaster haven't directly favoured him more than their own rules allow them to, they have at least messed up.
Both Simon Mathew, the songwriter Jacob Launbjerg and DR's DMGP editor Mads Lindemann confirm that the song All Night Long wasn't supposed to be in the Danish final. Not only wasn't it among the 16 chosen for the two semi-finals, but according to the songwriter Jacob Launbjerg, it wasn't even among the six songs DR had in reserve in case it needed to disqualify anyone. DR confirm that the songwriter received a letter saying that the song was not among those directly chosen or the reserve songs and was therefore without any chance of representing Denmark at the 2008 Eurovision Song Contest, but they claim that this was a mistake. DR says that they made simple mistake and sent out the wrong letter to the songwriter.
DR will not mention anything about which song was then "by a mistake" chosen to be among the 16 Danish competitors or if this song was disqualified or withdrawn by the songwriter itself. Danish newspaper, B.T., however claim to have several sources saying that famous songwriter and producer Remee who is also judging at the X-factor show in Denmark wrote the song. No one has so far been able to get a comment from him and DR does not want to comment on the Remee rumour.
It is hard to keep track of what is up and down in this story, but fact is that All Night Long–songwriter Jacob Launbjerg recived a letter saying that they were out. On Tuesday, Simon Mathew told a radio program on DR that as far as he knows, DR had called the songwriters to let them know that the song was suddenly in and that they would like to see Simon Mathew singing it. It is not common that DR dictates to the songwriters who should sing their songs, but it is not against their rules that say that in case DR and the songwriter disagree on who the singer should be, it is DR who decides!
EuroVisonary will try to get hold of Remee and we will keep you updated on what is going on in this case.