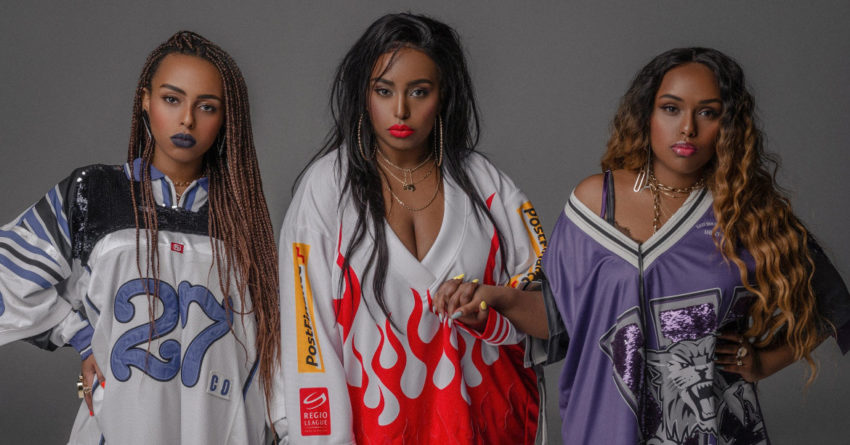 Ukrainian broadcaster UA:PBC have chosen to do things a little differently this year and showcase new talent in the 2020 edition as well as a shake up to the judging line up. Will this make for a more entertaining and less controversial contest?
UA:PBC seem to be putting last year's fiasco firmly behind them. Not only has the judging panel had a shake up but this year's selection sees almost completely fresh new talent. In previous editions of the competition viewers have come to expect to see the likes of TAYANNA, Kadnay, Brunettes shoot blondes to name but a few. However this year, there is only one returning artist.
The contestants are:
Assol – Semi-finalist in The Voice Ukraine. Assol has enjoyed the success of two popular albums in Ukraine as well as appearing in television shows and various competitions.
Cloudless – Boy-band trio who had their big break in Ukraine in 2017.
David Axelrod – An established Ukrainian singer, performer and musician.
Elina Ivashschenko – The Voice Kids and X Factor winner.
Fo Sho – The African Ukrainian hip-hop sister trio enjoy high energy performances which combine genres.
GARNA – A band member going solo. Aliona, now known as GARNA performs with the Prime Orchestra as well as the band Manera.
GIO – A writer and composer. A former X Factor and The Voice Ukraine competitor
Go-A – 4 piece band who mix modern music, african drums powerful guitars.
Jerry Heil – Ukrainian music award winner with who's song OKHRANOTMENA received over 14 million views on youtube.
Katya Chilly – An established artist in Ukraine with appearances on MTV and BBC under her belt. She is a pop-jazz artist and a former participant of The Voice Ukraine.
KHAYAT – Vidbir's only returning artist. KHAYAT was a semi-finalist in last year's edition of the competition.
KRUT' – Modern music mixed with traditional Ukrainian instruments including the bandura.
MOONZOO feat. F.M.F. Sure – A collaboration of Ukrainian electronic band MOONZOO and American rapper F.M.F Sure
[О] – An Indie-pop band who have played in various festivals around the world
Oleksandr Poriadynskyi – The youngest winner of Ukrainian X-Factor who is also a composer and song-writer.
TVORCHI – A duo from Ternopil who have enjoyed success with their earlier tracks Believe
This year has seen a change in the judging panel. Ukraine's participant for 2006 Tina Karol is amongst the new line up. Though Tina finished in 6th position during her time in the contest she has gone on to become one of the biggest selling artists in Ukraine and has some judging experience up her sleeve as a long-serving member of The Voice and The Voice Kids, Ukraine. Joining Danylko and Karol will be Vitalii Drozdov, the director general of Ukrainian radio station Hit-FM.
Hopefully this year will prove less controversial than that of last. Maruv was declared the winner of Vidbir in 2019 despite having to deal with some 'uncomfortable questions' from judge Jamala over her history of performing in Russia, the country that Ukraine is currently at war with. Despite her overwhelming win Maruv decided to withdraw herself from the Eurovision Song Contest as she wasn't able to agree to some of the terms demanded of her by the Ukrainian broadcaster. The chance of representing their country was offered to the 2nd and 3rd place entries that year who also declined, meaning that the broadcaster had no choice but to withdraw Ukraine from the competition.
Music producer of the National Selection – Ruslan Kvinta will return as the Music Producer of the National Selection along with Natalia Franchuk as Create Producer. As always, Sergey Pritula will host the show as it returns to Ukrainian channels STB and UA: Pershiy. The semi-finals will take place on the 8th and 15th of February with the final taking place on the 22nd.