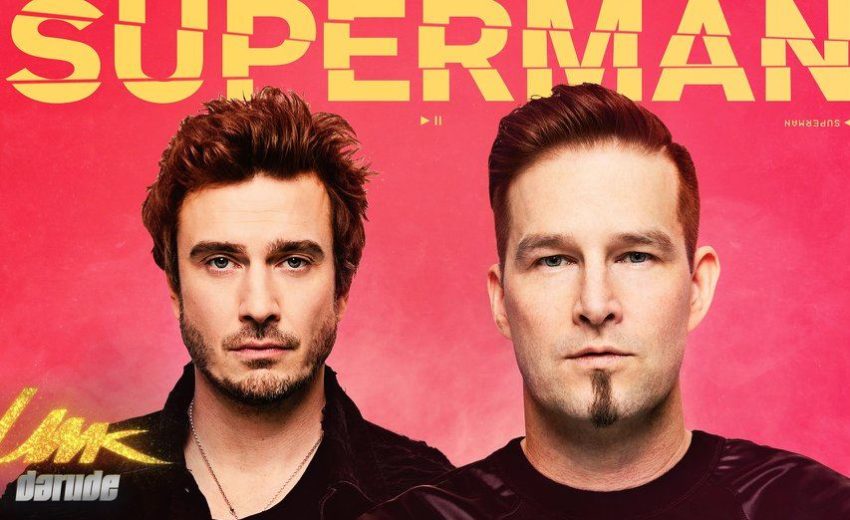 "Superman" is the second of three potential Eurovision song from Darude feat. Sebastian Rejman. After next week's release of the third entry, Finland will choose between the three songs in a national final on the 2nd of March. 
Last week, we saw the release of the first of three Uuden Musiikin Kilpailu (UMK) songs. Release Me was well received by fans, building up high expectations for tonight's second entry. Can Darude feat. Sebastian Rejman make people just as excited this time? Listen to Superman and judge for yourself.
Just like last week, the song was released via broadcaster YLE at midnight local time (23:00 CET). It's not immediately to be found on YouTube so for now, you need to visit YLE's Arena site to hear it.
Many probably know the fictional action here from DC Comics. Whether or not, we will see Darude or Sebastian Rejman dressed in the traditional blue and red outfit with the letter S written on the chest on yellow background, in the national final, time will tell.
Finland at the Eurovision Song Contest
Finland have had a shaky history at Eurovision. They have finished in last place 10 times and have only won the contest once. In 2006 Lordi brought their Hard Rock Hallelujah to Athens and earned 292, being the first rock music song to win the competition. Since their victory, Finland have failed to enter the top 10 and have failed to qualify for the grand final five times.
Last year all hopes were on Saara Aalto to restore some Finnish pride at Eurovision. Her song Monsters was much loved by Eurovision fans across Europe, but it did not translate into points on the night. Saara finished in 25th place earning just 108 points.
You can watch Saara Aalto performing last year's entry at Eurovision In Concert below: