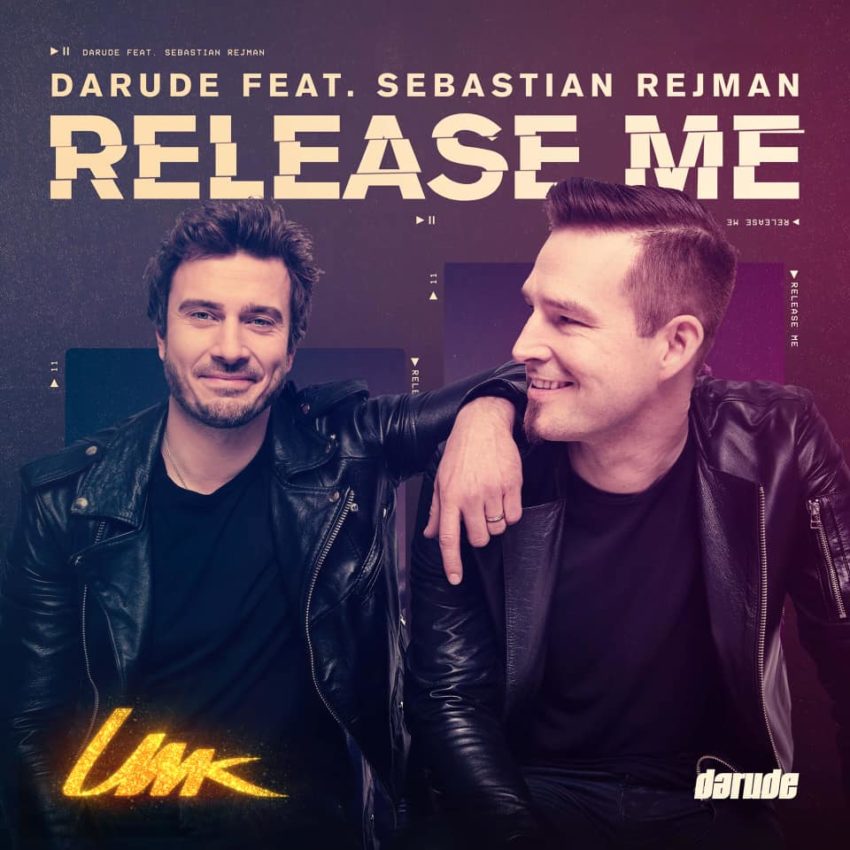 "Release Me" is the title of the first of three songs by Darude and Sebastian Rejman, which Finland will have to choose among in their national final. The coming two songs will be released on the 15th and 22nd of February. 
On the 2nd of March, Finland will select their song for the 2019 Eurovision Song Contest. We already know that it will be the famous producer/DJ Darude with Sebastian Rejman on vocals who will perform the entry on the stage in Tel Aviv, Israel in May.
2013 Danish Eurovision winner Emmelie de Forest will perform in the final on the 2nd of March.
Since the news about Darude were released little over a week ago, his old hit Sandstorm have gotten quite some extra plays. Fans were excited and really looking forward to what he has for them for this year's Finnish Uuden Musiikin Kilpailu (UMK) final. Last year, Finland introduced the format of internally selecting one artist, and having him or her perform three songs in the national final. Saara Aalto were chosen, and in the final, it was the song Monsters who won. Despite finishing 25th, she did make it to the final after Finland the previous three years had left the competition after the semi-finals.
Could Release Me do any better than Saara Aalto last year? Judge for yourself as the song is now available to listen to.
Finland at the Eurovision Song Contest
Finland have had a shaky history at Eurovision. They have finished in last place 10 times and have only won the contest once. In 2006 Lordi brought their Hard Rock Hallelujah to Athens and earned 292, being the first rock music song to win the competition. Since their victory, Finland have failed to enter the top 10 and have failed to qualify for the grand final five times.
Last year all hopes were on Saara Aalto to restore some Finnish pride at Eurovision. Her song Monsters was much loved by Eurovision fans across Europe, but it did not translate into points on the night. Saara finished in 25th place earning just 108 points.
You can watch Saara Aalto performing last year's entry at Eurovision In Concert below: