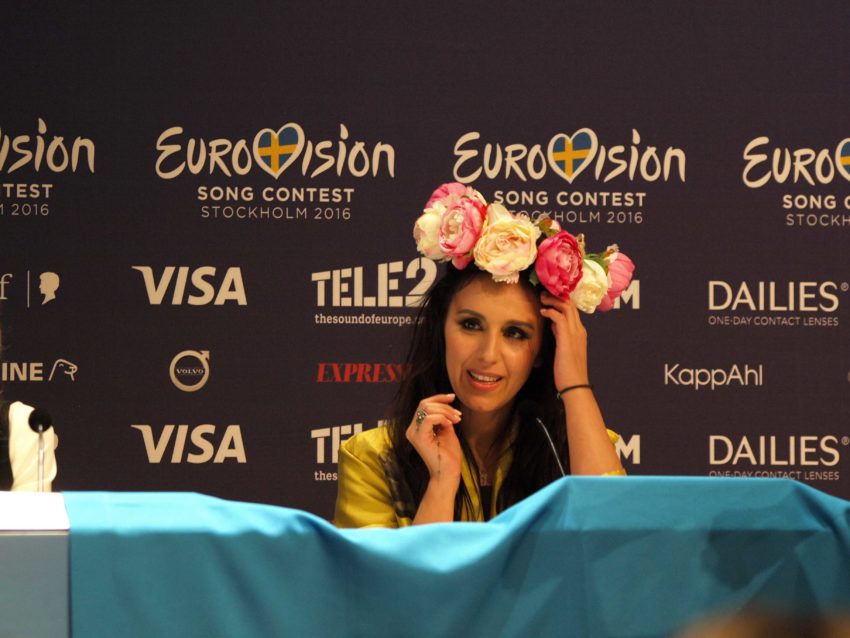 More details about the Ukrainian national final was released today. The 2017 host nation have started their search to find their representative on home soil. Private Broadcaster STB along with the national broadcaster NTU are in charge of finding Jamala's successor.
Ukraine will once again be opting for the national final selection format, which worked for them in 2016. Jamala was chosen as the 2016 winner, and she carried on to win the overall 2016 Eurovision Song Contest for the Slavic country. Konstantin Meladeze will be heading the jury for the second consecutive year, and Jamala, as the 2016 winner will have a place i the jury. It is unknown if there is to be a third jury member or whether they are reducing the number of jury members for 2017.
Ukraine will be following a similar selection process to recent years, by holding regional auditions for those not wanting to participate through the online wildcard selection. These will be held between Saturday, 19th of November and Sunday the 15th of January in Zaporizhia, Kharkiv, Odessa, Lviv, Dnipro and Kyiv. Between 20 and 40 acts will be selected by NTU and STB, and these will be split equally between 3 semi final to be held on the 4th, 11th and 18th of February. The final will be on the 25th of February.
Tickets for the 3 semi finals and Grand Final can be purchased through STB.
Below you can see the reason why we are heading for Ukraine for the 2017 Eurovision Song Contest: Jamala performing her 2016 winning song titled 1944.