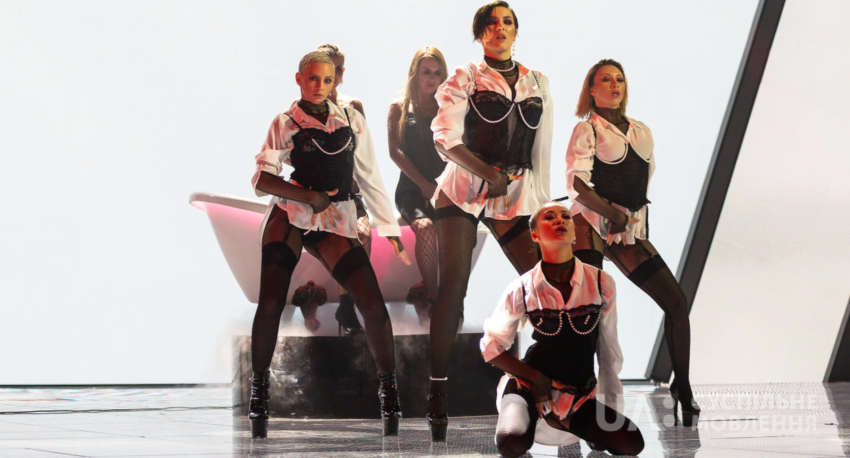 Maruv confirmed that she had a 7 hour long meeting with the broadcaster. She couldn't accept the terms of the agreement set out by UA:PBC and will not represent the nation when the contest arrives in Tel Aviv this year.
It has been announced that Maruv will not represent Ukraine at the Eurovision Song Contest when the competition arrives in Tel Aviv in May. After winning the public televote and the second highest score from the jury, Maruv was declared the winner however, after her victory, the broadcaster issued a statement to say that they reserved the right to change the decision suggesting that Maruv would have to comply to their terms and conditions before their decision would be finalised. This caused outrage among Eurovision fans who felt that as Maruv won Vidbir that she had already earned the right to represent the nation at Eurovision.
Maruv's victory at vidbir was always going to be controversial. As tensions continue to run high between Russia and Ukraine there were concerns that Maruv's popularity and planned concerts in Russia could cause some problems. And indeed it did as the singer was questioned about this by the judges in both the semi-final and the final of the show. This made for some uncomfortable viewing as Jamala pushed Maruv, real name Anna Korsun, to state whether Crimea was Ukrainian or Russian land.
On Sunday evening Maruv published the rules of the contract on her official facebook page. According to Maruv the contract stated that she is banned from making any improvisation of her performance on the stage without prior approval of the broadcaster, that she must fund her own trip and the trip of her entourage to Tel Aviv and international promo of the song and cancel all of her planned appearances in Russia. It seems that Maruv was not willing to put up with these demanding rules and chose not to sign the contract.
It has not been confirmed which act will replace Maruv and fly to Tel Aviv in her place.
You can remind yourself of what won't be by watching Maruv's performance of Siren Song at the vidbir final on Saturday.