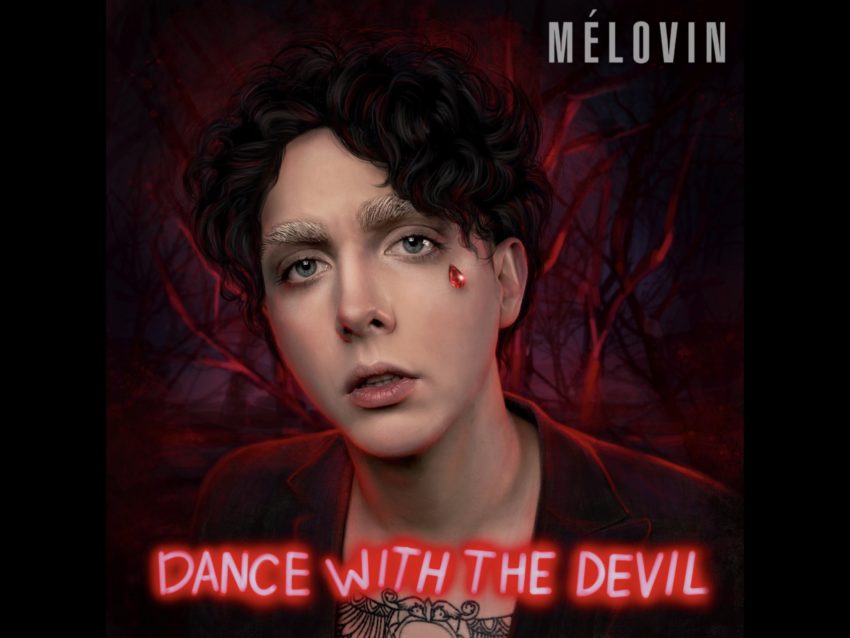 Ukranian Eurovision star MÉLOVIN has returned and just released a provocative composition called Dance With The Devil.
Across Europe, he is still remembered as an artist who won the hearts of Europeans during Eurovision, and his performance of Under The Ladder has been viewed over 6 million times.
The new composition is a story about the artist's soul, his mental state, and the rebirth of the image of MÉLOVIN. It is about adapting to new conditions which have had to be made, and in the composition Dance with the Devil the artist has invested in a deep meaning, in which he reflects on all the emotional states that a person may experience.
MÉLOVIN says
"This song helped me to cope with the problems of my mentality in the conditions of limiting my stage activity! And I'm sure it will help you too! Get up and dance! The Devil is a metaphor in the context of a condition that bothered me and made me feel bad. I'm happy to be able to share my life through music."
MÉLOVIN is not afraid of experimentation, and defies all expectations. His bold image makes everyone talk about his extraordinary features.
Later in 2021, the artist plans to present a video for the song Dance with the Devil and promises a large-scale concert in the capital of Ukraine, Kyiv.
MÉLOVIN – a brief biography
MÉLOVIN was born, Kostyantyn Mykolayovych Bocharov on 11 April 1997. He won season 6 of X-Factor Ukraine, Season 6, having auditioned for the two previous seasons. In 2016 after winning the show, he released his debut single, Ne odinokaya.
In 2017 he came second in Vidbir, the show used to choose the Ukranian entry at Eurovision. However, in 2018 he won the competition and represented Ukraine at the Eurovision Song Contest in Lisbon, Portugal, coming 17th with Under The Ladder.
After Eurovision he released the single, That's Your Role, followed by the album Octopus.