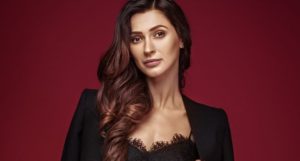 Ukrainian Television (NTU) have just announced the participants in Vidbir 2018. Vidbir is the selection show which will find their entry for the Eurovision Song Contest 2018 in Lisbon, Portugal.
Eighteen acts will compete in two semi-finals. These will be held on February 10 and 17, with the final taking place on February 24 2018.
The contestants are:
Constantine
Dilemma
Illaria
Ingret Kostenko
Julinoza
Kadnay
Kazka
Kozak System
Laud
Melovin
Mountain Breeze
Pur:Pur
Serhiy Babkin
Tayanna
The Erised
The ВЙО
Vil'na
Yurcash
Tayanna placed second last year, with the song I Love You, and will be hoping to better that result this year.
Illaria came fifth last year with Thank You for My Way.
Pur:Pur came fourth in 2016 with We Do Change.
Melovin, who came third last year has already released his entry for this year, Under The Ladder which you can hear below.