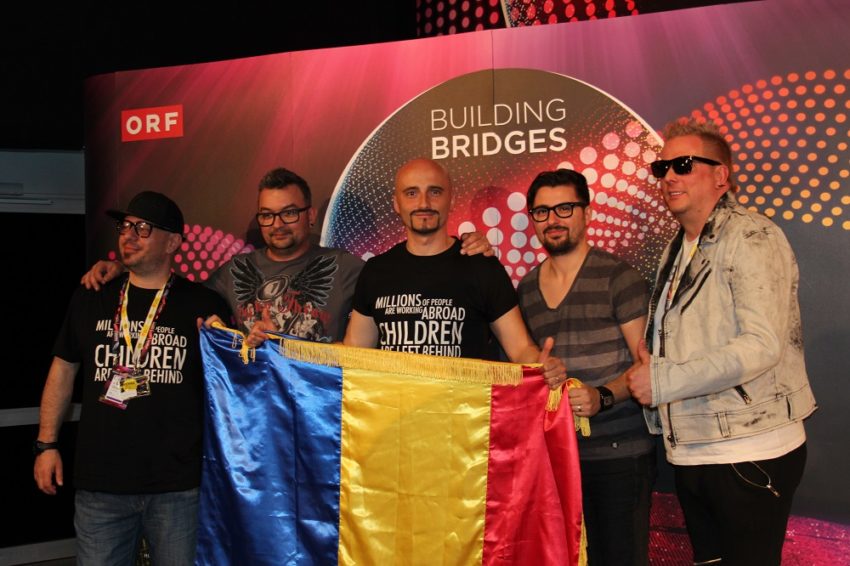 Romanian broadcaster TVR joined the Eurovision selection party by announcing the method they will use to pick their entry for the 2016 Eurovision Song Contest. The country is one of the most successful to have never actually won the contest. Will 2016 be their year?
Romania will start the selection process for thier entry on the 18th of January 2016 says broadcaster TVR.
Composers have until the 7th of February to either mail a CD, or, if you're in the neighbourhood you can drop of your potential entry yourself at the TVR Studios in Bucharest.
The best entry will be exclusively chosen by members of the public for the first time ever in Romanian Eurovision history, something that might finally put an end to the many years of controversy surrounding impartial jury members. The catch though is that the public will only get to choose from six songs in the Grand Final to be held on March 16th 2016.
Prior to all this, a jury will listen and pre-select tracks on the 8th and 9th of February. TVR will announce the chosen 12 songs on February 11th via a press conference.
On March 4th, a semi final will be held, where the twelve songs will be broadcast, and a jury will select four songs and the public will select another two to go on to the final.
On March 16th all that's left is for the televoting to open and the public's choice will be packing their case and heading Stockholm bound.
Iuliana Marciuc will produce the shows for the second consecutive year, and they will be directed by Dan Manoliu.
Last year Voltaj placed 15th in Vienna with De La Capat, a song about fathers' leaving their children behind in Romania, while they head towards the West for work. Enjoy once more below.
T