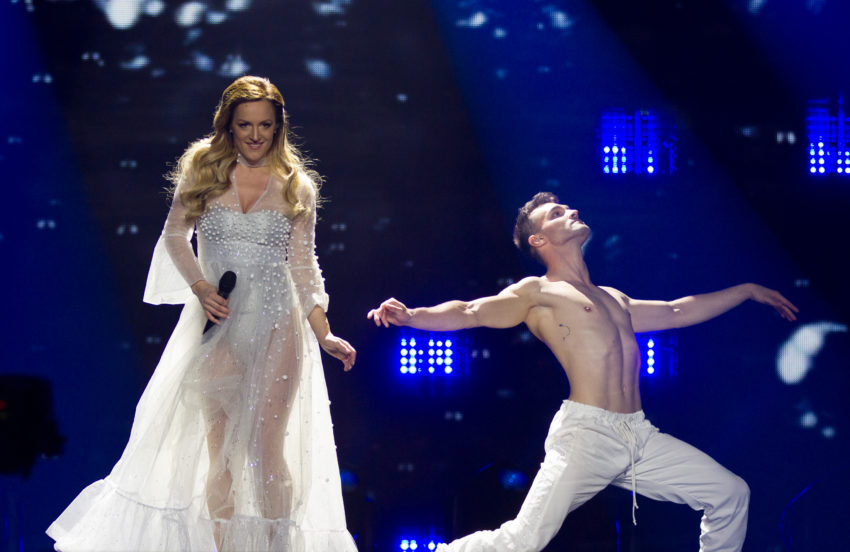 Tijana Bogićević has just released a new video for the song titled "Ti Imaš Pravo" which translates to You Have The Right. Fans are very pleased with the song which is another collaboration with Dušan Alagić.
Ti Imaš Pravo is the continuation of Tijana's cooperation with Serbian composer, songwriter and producer Dušan Alagić. Alagić is the man behind the Serbian version of In Too Deep – the song which Tijana performed in Kiev as she represented Serbia at 2017 Eurovision Song Contest. The title of the Serbian version is Tvoja (Yours).
It seems as Tijana and Dušan are very satisfied with working together. Tijana wrote on her Facebook that as time goes by, she realizes, that she only likes to sing Dušan's songs. Dušan on the other side wrote also on Facebook that Tijana performs his songs as she wrote them herself.
This is not first time that Tijana presents Ti Imaš Pravo for the public. This May, after the contest in Kiev was held, she published a part of the song on her Instagram profile. Back then many fans were very pleased with the song and they emphasized, that Ti Imaš Pravo sounded much better than her Eurovision entry.
It seems that public is still very positive about Tijana's new song as many users on the social platforms such as Facebook and YouTube describe Ti Imaš Pravo as one of the best song, that has been released in the former Yugoslavia lately.
Tijana's new sing is a ballad – a radio friendly lovesong about always supporting and being there for an ex-boyfriend as long as he doesn't claim, that he still loves you, because the revival of the relationship won't last. We hope, that the new song will bring Tijana much more success than in Kiev, where she unfortunately didn't manage to qualify for the grand final, as she finished 11th in the second semi-final only 3 points behind Denmark who got the last spot for the final.
In the video below you can listen to and watch Tijana's new song Ti Imaš Pravo: