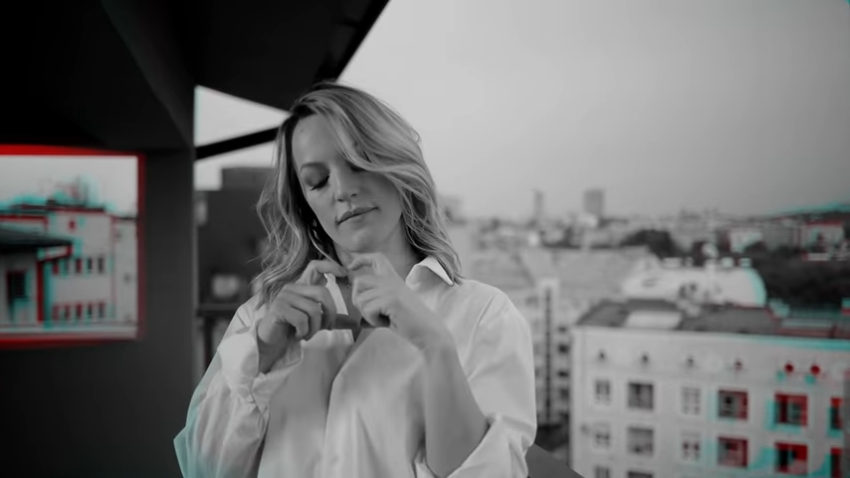 Tijana Bogićević is done with singing the sad love songs – for a moment at least. On her brand new single "Javna Tajna", which she launched this week, Tijana is longing for a fiery love.
Back in 2017, Tijana Bogićević represented Serbia in the Eurovision Song Contest with the song In Too Deep. Unfortunately, she failed to qualify to the grand final.
The year after she released her debut album Čudo. The majority of the songs on the album were written and composed by Aleksandra Milutinović and Dušan Alagić. Some Eurovision fans will probably recognise Aleksandra's name as she wrote both lyrics and music for Bosnia and Herzegovina's 2007 Eurovision entry Rijeka Bez Imena. Dušan arranged the Serbian version of In Too Deep titled Tvoja, which received a lot of positive response.
Now, 'The Three Musketeers' are back in business as they came up with a new song this week titled Javna Tajna. It is a mid tempo pop song about longing for love. The song is written by Aleksandra Milutinović during the Coronavirus pandemic. Aleksandra has also produced and arranged Javna Tajna alongside Dušan Alagić.
On Instagram, Tijana wrote that she this time recorded a song people will fall in love with as she will leave sad notes for some colder days.
This is a song that cherishes freedom and love. People have probably expected another ballad, but it is not the case this time. My co-authors and I wanted to create an enthusiastic and energetic song. You will fall in love with this song and you are going to make love while listening to this song as well.
The video for Javna Tajna is shot in black and white showing Tijana singing on a balcony of a penthouse in Belgrade. The atmosphere is positive, relaxed and intimate. You can watch the video in the embedded video below: