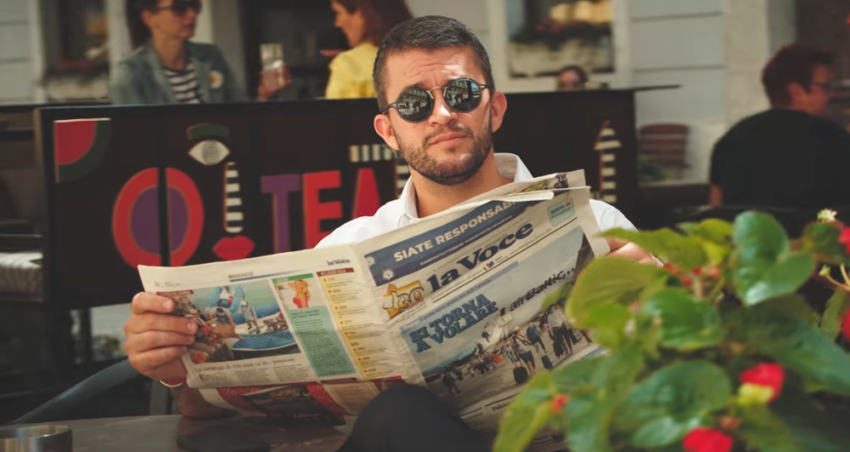 Damir Kedžo has just released a new single titled 'Nedodirljiva'. It is a contemporary pop song about trying to achieve love which seems to be unreachable. Damir was supposed to represent Croatia at the 2020 Eurovision Song Contest.
33 year-old Croatian pop-folk singer Damir Kedžo was selected to represent his country in Rotterdam this year with the song Divlji Vjetre. Unfortunately, the contest was cancelled due to the COVID-19 pandemic. Recently, Kedžo received more sad news, as Croatian National Broadcaster, HRT, decided that their next representative on the Eurovision stage will be selected through their national selection Dora. The singer didn't decide yet whether he wish to take part in Dora 2021.
However, the series of bad news didn't prevent Kedžo from making new music. Today, he launched a new song titled Nedodirljiva which translates to Untouchable in English. The song is composed by Albin Nordquist and Sebastian Zelle, who also wrote the lyrics accompanied by Mirza Tetarić. Nedodirljiva is an invitation to a person, who seems to be unreachable, to connect and make the romance happen.
This song has everything I like: rhythm, happiness and love. It lifts me up and make me smile every time I sing it and listen to it. I wish that the listeners will experience the same reaction as I do. I know that we did a good job if there is a chemistry between the audience and the song and if the audience can feel the emotion. Everybody who heard Nedodirljiva for the first time find it "irresistible". I hope you will react the same way.

Damir Kedžo to Story.hr
Do you think that Damir Kedžo's new song is indeed irresistible? Find out by listening to the song in the video below: