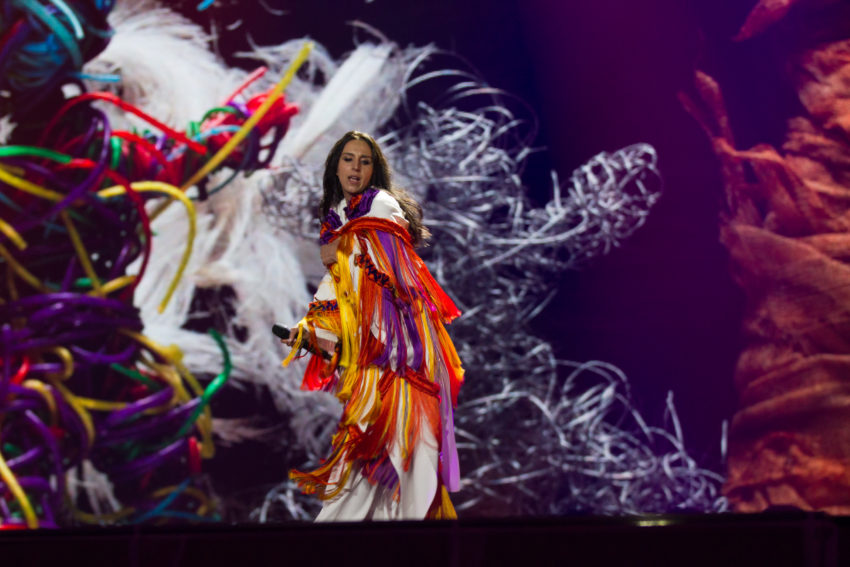 This year you will be treated to three interval acts, while you call in for your favourite, take a toilet break or make a cup of tea.
They are Ukraine's two previous Eurovision Song Contest winners, Ruslana and Jamala. Also appearing is Ukrainian sensation Onuka. JESC winner Mariam Mamadashvilii from Georgia is also interviewed.
Ruslana will treat you to her new masterpiece It's Magical. There is a spectacular video to go along with the performance. Ruslana is joined on stage by twenty dancers, turning the performance into an extravaganza.
Onuka is a joint project of the famous Ukrainian sound producer and musician Eugene Filatov (The Maneken) and Nata Zhyzhchenko (former vocalist of Tomato Jaws and Kooqla). Now that's famous. The performance is a medley of several songs. The bouncing beat should keep you awake. Lots of traditional instruments are used, and the over all show is pretty respectable.
Finally last years winner, Jamala is back with her new single I Believe In You. Jamala's new single is performed on the satellite stage. It is a  love story told on the big LED wall in the background. The love story is dedicated to her husband, whom she just married.
You can watch Jamala's performance from the Semi Final 1 below.