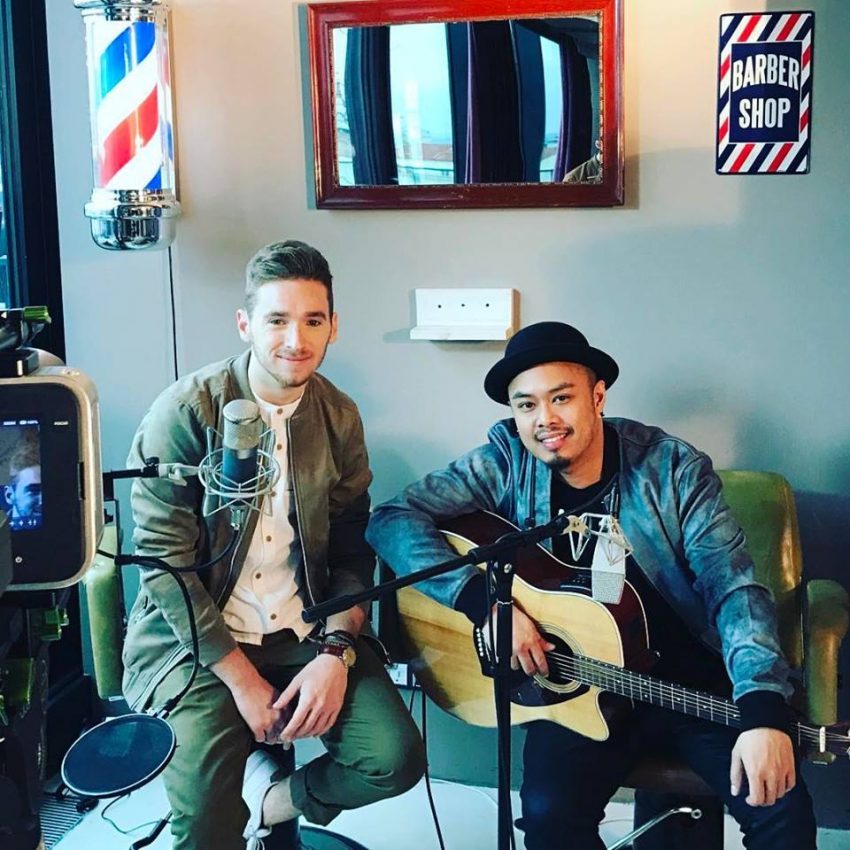 A French, a Swedish and an Italian Eurovision entry, that's what this year's Austrian participant so far has covered in acoustic versions. Nathan Trent is becoming this year's cover darling, while showing off his language skills.
Last year, it was France's Amir who we all loved due to his many Eurovision covers. Nathan Trent has taken over, where he left. So far he released three covers on his YouTube page. The versions are recorded together with Filipino/Austrian musician Lennox.
First came Heroes. Nathan's acoustic cover of the Swedish 2015 Eurovision winner by Måns Zelmerlöw was released on the 5th of April. On the 12th of April, he released his version of the Italian 2013 entry L'essenziale. Nathan is grown up bilingual with an Italian mother, so it wasn't a completely new language to him.Taking up the pace from Amir, we basically expected Nathan do also throw himself into the French entry from last year. And today, J'ai Cherché was uploaded.
In 2016, Amir covered four Eurovision entries, so we expect at least one more from Nathan in order to match that number.
All three Eurovision covers are available in a playlist which we embed below. By clicking the symbol in the left corner next to the number of songs, you can choose between them and play the one you want to hear.