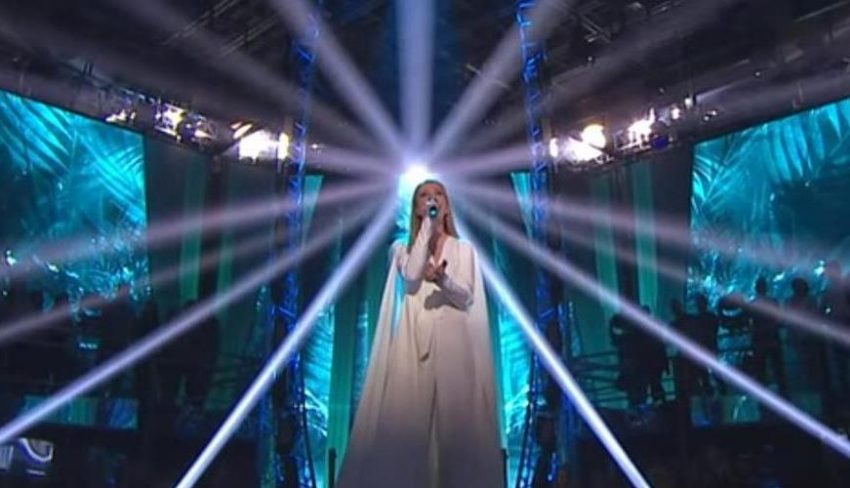 Yesterday, Slovenia's national broadcaster revealed that they already have selected their entry for Rotterdam this May. In addition, the broadcaster also announced that the song has been written by a Eurovision winner. We got curious to find out, who this secret person could be.
In our attempt to come closer to, who has written the song that Ana Soklič will perform at 2021 Eurovision Song Contest, we had two clues to follow. The first one is that the secret songwriter previously has collaborated with Miley Cyrus, and the second one is that he or she wrote a winning Eurovision entry from the past decade. Our research led us to the name of Charlie Mason. Back in 2010 he co-wrote Miley Cyrus' song Kiss It Goodbye. At that time, she was better known as Hannah Montana. And then in 2014, Mason co-wrote the winning song of Eurovision Song Contest, Rise Like A Pheonix, which Conchita Wurst performed in Copenhagen.
Who is Charlie Mason?
Charlie Mason is an American lyricist who previously had collaborated with the artists such a Miley Cyrus, Girl's Generation, Eric Saade, Robin Beck, Sergey Lazarev, Sarah Connor, Monrose, Sanna Nielsen and Danny Saucedo. Mason got his start as a lyricist working with German vocalist-musician Dirk Homuth on songs for an alt-pop group which Homuth named Almost Charlie so that, although his friend is unable to play any instrument more complicated than a toaster, he could still be represented in some way. To date, the act has released three albums, Loving Counterclockwise (2006), The Plural of Yes ( 2009) and Tomorrow's Yesterday (2012).
In his career, Charlie Mason has delivered several Eurovision entries. Here is the list:
L'amore è Femmina by Nina Zilli , Italy, (Eurovision Song Contest 2012), 9th place
Rise Like a Phoenix by Conchita Wurst , Austria, (Eurovision Song Contest 2014), 1st place
Beauty Never Lies by Bojana Stamenov , Serbia, (Eurovision Song Contest 2015), 10th place
Here for You by Maraaya , Slovenia, (Eurovision Song Contest 2015), 14th place
The Slovenian connection
It is an interesting fact, that Charlie Mason has collaborated with a number of Slovenian artist before, which could be a legitimate explanation how his collaboration with Ana Soklič was established. Beside Slovenian Eurovision entry Here For You, Mason also wrote two other songs for the duet Maraaya: Lovin' Me (2014) and It's Complicated feat. BQL (2017). In 2018, he co-wrote the song Promise for another Slovenian duet BQL which took part in Slovenian national selection EMA. In 2019, Mason collaborated with Ula Ložar, who performed the song Fridays at EMA that year. Back in 2012 he penned the song for the world-famous Slovenian alpine ski racer Tina Maze titled My Way Is My Decision.
In the video embedded, you can watch the video for Miley Cyrus' (Hannah Montana) song Kiss It Goodbye