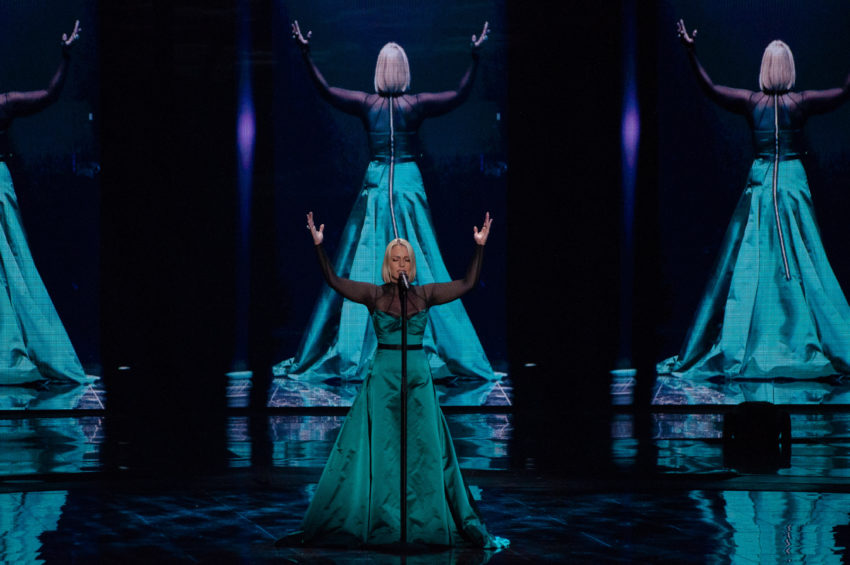 Fourth time was lucky for Tamara Todevska. Not only did she finally qualified for the final for the first time as a solo artist, she also scored the best Eurovision result ever for North Macedonia. What a start for the country that recently got its new name.
33-year-old Tamara Todevska participated for the first time in the Eurovision Song Contest back in 2004 as a backing vocalist for late Toše Proeski, whose song Life finished 14th in the grand final in Istanbul.
In 2008 in Belgrade, she performed the song titled Let Me Love You, accompanied by Rade Vrčakovski Vrčak and Adrian Gaxha. Tamara finished 10th in the second semi-final, but unluckily for her and her team, it wasn't enough to go through to the final, as the jury selected Sweden's Charlotte Perelli and her song for the final.
In 2014 in Copenhagen, Tamara took part as a backing vocalist for her sister Tijana Dapčević. Their song To The Sky finished 13th in the second semi-final and thus missed out, once again.
This year, Tamara Todevska finally succeeded in her very first attempt as a solo artist to qualify for the final. Her beautiful powerful ballad Proud ended 8th overall, which is North Macedonia's best result in the Eurovision Song Contest ever. Proud got 12 points from juries from Serbia, Austria, Albania, United Kingdom, Switzerland and Moldova and 12 points from Serbia's and Slovenia's televote as well.
Until this year the best result for North Macedonia (which previously was known as Former Yugoslav Republic of Macedonia) was achieved by Elena Risteska, who finished 12th back in Athens in 2006. In addition, this was the first time since 2012 that the country reached the grand final.
Tamara was in second place after jury voting this year, and it made Tamara and her nation even more proud as it was enough to achieve an 8th place in the final.
North Macedonian medias in general describes Tamara's result as historical and spectacular. After the final, Tamara's sister Tijana told to the local medias that she was the most proud sister in the world, although she didn't understand why the public vote ranked Tamara so low.
Mr Eurovision, Željko Joksimović from Serbia, wrote on his Instagram profile that Tamara was his winner.
Tamara herself told to the Serbian magazine Blic that her achievement in this year's contest was a result of a team effort and that she is very proud of her team. She also sad that the Dutch victory was well-deserved, and that she personally like the winner song Arcade.
2007 winner Marija Šerifović wrote "Bravo, Tamara, bravo" on her Twitter profile.
In the video below, you can see a clip from Tamara rehearsing her entry Proud at this year's Eurovision Song Contest: