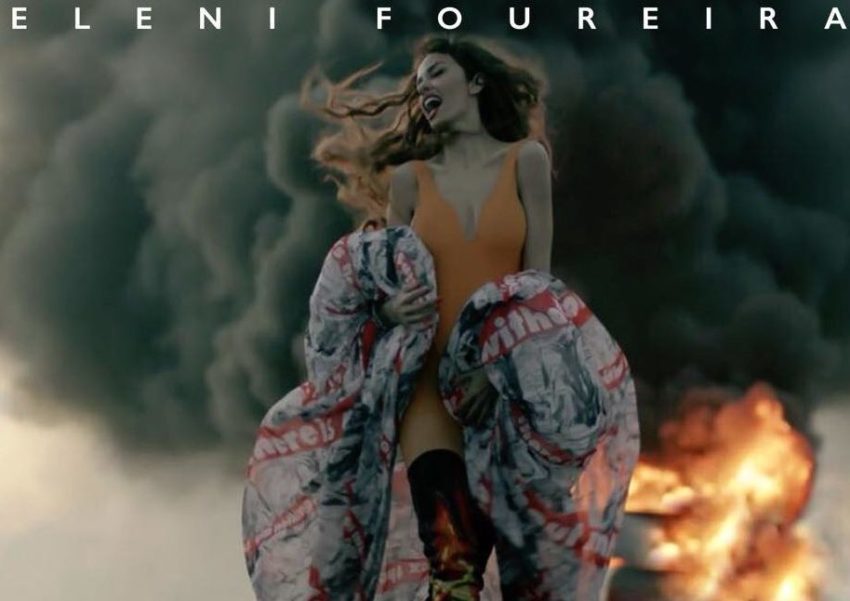 Ethnic sounds, a bold pop production and a huge Eurovision appeal. Those are just three of the elements that build Eleni Foureira's "Fuego", her entry for Eurovision. Along with today's song release, the Greek singer also released the music video directed by Apollon Papatheoharis.
It was just last month that the Cypriot Broadcaster (RIK) made it official that Elena Foureira was going to be the country's representative at this year's Eurovision Song Contest.
The news came off as a bit unexpected as last year, RIK announced a national selection to select this year's representative. Just like Greece, there was a major change of plans and Elina Foureira ended up being internally selected to represent Cyprus in Lisbon.
After a lot of hype and anticipation, Fuego has been officially released along with its music video directed by Apollon Papatheoharis – a well know Greek director. The song, written by Alex Papaconstantinou, was obviously designed to fit Eurovision as besides its bold and epic Pop production, the song features many traditional and ethnic sounds.

It starts smoothly with a few violins in its introduction and before you notice, the beat drops and the song starts to build. "Take a guide into my eyes", she sings. Once the second verse begins, electronic sounds join the instrumental and by the chorus, Elini's vocals are the main focus right before the beat kicks in and we are introduced to the song's major break. The song's structure follows any other current pop song's.
The video for Fuego was shot in two different locations in Greece (Municipal Theater of Piraeus and in Marathon) and directed by Apollon Papatheoharis.
Take a look at it, in the video below:
Cyprus at the Eurovision Song Contest
Cyprus has participated in the Eurovision Song Contest 34 times since making its debut in 1981. Since then, they have missed the contest only in 1988, 2001 and 2014. The country's best result is three fifth-places, in 1982 with Anna Vissi, 1997 with Hara & Andreas Constantinou and again in 2004 with Lisa Andreas.
Since the introduction of semi-finals things have been a little tough for Cyprus who failed to reach the final four years in a row from 2006 to 2009, and again in 2011 and 2013.
After their return to the contest in 2015, they managed to reach the final every time. Last year, Cyprus was represented by Hovig and his Gravity, which reached the final, but finished 21st.
This will be the 4th time in the Eurovision's history, that Cyprus will be represented by a Greek artist (after 1986, 1989 and 2006). Will Eleni Foureira bring the first victory for Cyprus at the Eurovision Song Contest?
In the video below, refresh your memory on Cyprus 2016 entry Alter Ego performed by Minus One. The song finished 21st in the final with 96 points.