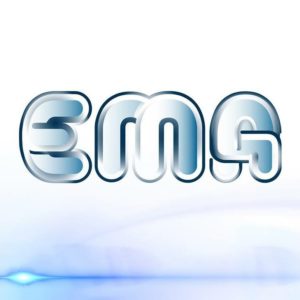 Maja Keuc and Omar Naber are making a comeback as RTVSLO, the Slovenian National Public Broadcaster, revealed today the names of all the contestants who will compete in its national selection EMA 2017. The broadcaster also confirmed the date of the selection's grand final.
Yesterday we announced that RTVSLO has introduced some changes to the format of its Eurovision national selection for next year. It means that the winning song will be chosen after two semi-finals consisting of eight songs each and a grand final consisting of the four best songs from each semi-final. The winner is going to be selected by a 50-50 combination of public votes and six regional juries.
Today RTVSLO announced that the following artists will take part in the semi-finals on 17th (Semi-final 1) and 18th (Semi-final 2) of February 2017:
Semifinal 1:
Amaya
KiNG FOO
Lea Sirk
Nika Zorjan
Omar Naber
Sell out
TOSCA BEAT
Zala Đurić Ribič
Semifinal 2:
AlyaMusic
BQL
INA SHAI
Kataya & Duncan Kamakana
Nuška Drašček
Raiven
Tim Kores Kori
United Pandaz & ARSELLO feat. Alex Volasko
A couple of returning artists will take part in EMA 2017: Maja Keuc, who represented Slovenia at the Eurovision Song Contest in 2011 and uses the artist name Amaya these days, and Omar Naber, who represented Slovenia in the contest in 2005.
The grand final of EMA 2017 will take place on the 24th of February.
Slovenia at the Eurovision Song Contest
Slovenia's first appearance in the Eurovision Song Contest took place in Ireland's Millstreet in 1993. Back then, 1X Band finished 22nd with only 9 points. Slovenia had previously been represented at the contest as part of Yugoslavia between 1961 and 1991. Four of the 27 entries were from Slovene artists.
Since 1993, Slovenia has participated in the grand final 13 times. Their best results were seventh places in 1995 and 2001, and their worst result came in 2013, when Hannah Mancini finished last in her semi-final. This year ManuElla failed to qualify Slovenia for the grand final in Stockholm as she finished 14th in her semi-final.
In the video below you can watch ManuElla's performance of her entry Blue and Red.