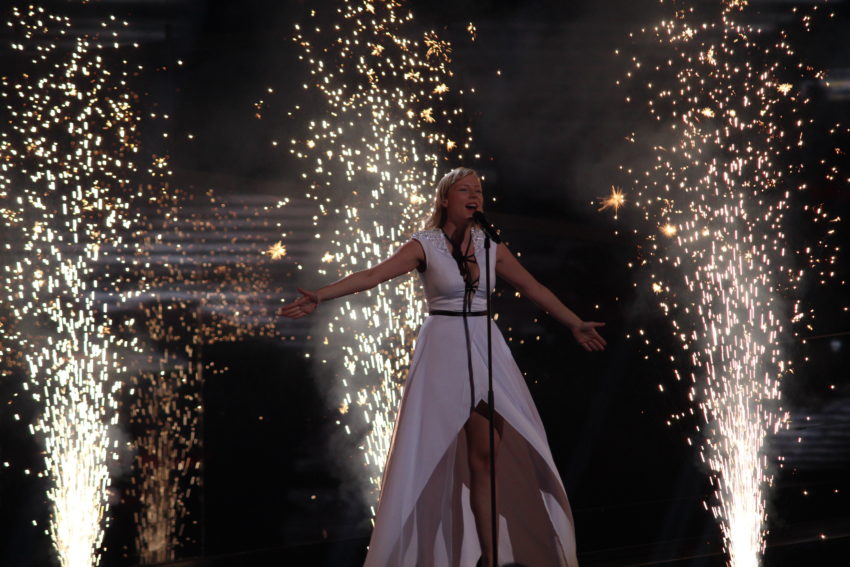 RTVSLO, Slovenia's national broadcaster, revealed today the 16 participants, who will take part in EMA 2018, the country's national final. The line-up brings to former Eurovision participants in for a chance of a comeback.
The artist, who will compete to represent Slovenia in Lisbon were revealed today. Two of the contestants have represented Slovenia before at the Eurovision Song Contest: Tanja Ribič with Zbudi se in 1997, when she finished 10th, and ManuElla with Red and Blue in 2016, when she didn't manage to qualify for the big final.
Furthermore there is a bunch of names, who participated in EMA before, such as BQL, Nika Zorjan, Ina Shai, Lea Sirk, KiNG FOO and Nuška Drašček.
EMA 2018 participants
Anabel – Pozitiva
BQL – Ptica
Gregor Ravnik – Zdaj je čas
Ina Shai – V nebo
Indigo – Vesna
KiNG FOO – Žive sanje
Lara Kadis – Zdaj sem tu
Lea Sirk – Cirque
ManuElla – Dan potem
Marina Martensson – Blizu
MILA – Svoboda
Nika Zorjan – Uspavanka
Nuška Drašček – Ne zapusti me zdaj
Orter – Tisoč let
Proper – Ukraden cvet
Tanja Ribič – Ljudje
The songs for EMA 2018 have been chosen by a jury, consisting of Maja Keuc, who represented Slovenia at 2011 Eurovision, Eva Hren, musician and the professor of guitar, Jernej Vene, music editor at "Radio Val 202" and Tadej Košir, guitarist and composer.
All the 16 contestants are going to participate in the semi-final show in February next year. Here 8 artists will qualify for the final – 4 finalists will be chosen by televote and 4 finalists will be chosen by the jury.
Last night RTVSLO also announced some more details about the voting procedure in EMA 2018. The winner in the final show will be chosen by televote and 6 juries. It will be a 50/50 televote and jury vote split. Unlike the last year, where the juries were geographically defined, this year the 6 juries are representing the following groups:
(1) singers
(2) composers
(3) the radio industry
(4) the television industry
(5) OGAE Slovenia
(6) the international panel
Slovenia at the Eurovision Song Contest
Slovenia's first appearance in the Eurovision Song Contest took place in Ireland's Millstreet in 1993. Back then, 1XBand finished 22nd with only 9 points. Slovenia had previously been represented at the contest as part of Yugoslavia between 1961 and 1991. Four of these 27 entries were from Slovene artists.
Since 1993, Slovenia has participated in the grand final 13 times. Their best results were seventh places in 1995 and 2001, and their worst result came in 2013, when Hannah Mancini finished last in her semi-final.
This year Omar Naber failed to qualify Slovenia for the grand final as he finished 17th in his semi-final with the song On My Way. You can watch Omar's perform this song at the 2017 edition of Eurovision In Concert in the video below: