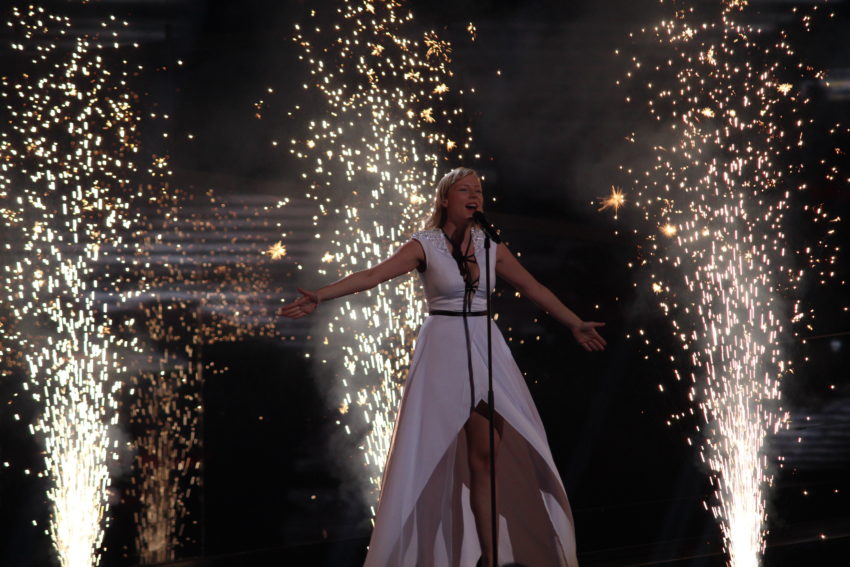 The Slovenian entry for Kyiv next year will be selected after two semi-finals and a grand finale of EMA 2017. Slovenian National Public Broadcaster, RTVSLO announced yesterday new rules for their national selection. Tomorrow the artists will be announced.
The two EMA semi-finales will consist of 8 entries each. From each semi-final 4 entries will qualify for the grand final. Two of the entries that gets the highest televote will qualify first followed by the two of the entries, that receieve the highest jury vote. It means that the grand final will be made up of 8 acts.
New rules for EMA 2017 also means a changes in the voting procedure. The vote will be split up between six regional juries and the public televote. In the old voting system it was the jury who selected the best two entries in the final and then the public would choose the winner in the superfinal. The juries combined and the public each have 252 points to hand out in the grand final. Each regional jury will award the points 12-10-8-6-4 and 2 points. The televote to be added is 72-60-48-36-24 and 12 points.
According to RTVSLO a total of 90 entries has been submitted to the Slovenian national public broadcaster, who also invited some established Slovenian artist to take part in the national selection. It is still to be confirmed when the EMA 2017 three shows will find place, but tomorrow the artists will be confirmed.
Slovenia at the Eurovision Song Contest
Slovenia debuted in the Eurovision Song Contest in 1993. Their best result in the contest is 7th place both in 1995, when Darja Švajger performed the song Prisluhni Mi in Dublin, and in 2001, when Nuša Derenda performed the song Energy in Copenhagen.
Since the semi-finals were introduced to the contest in 2004, Slovenia has failed to reach the final on nine occasions. But they made it to the final in 2007, 2011, 2014 and 2015. Their latest appearance in the grand final was in Vienna in 2015, when Maraaya finished 14th with the song Here for You.
In the link below you can watch Maraaya's performance in Vienna: