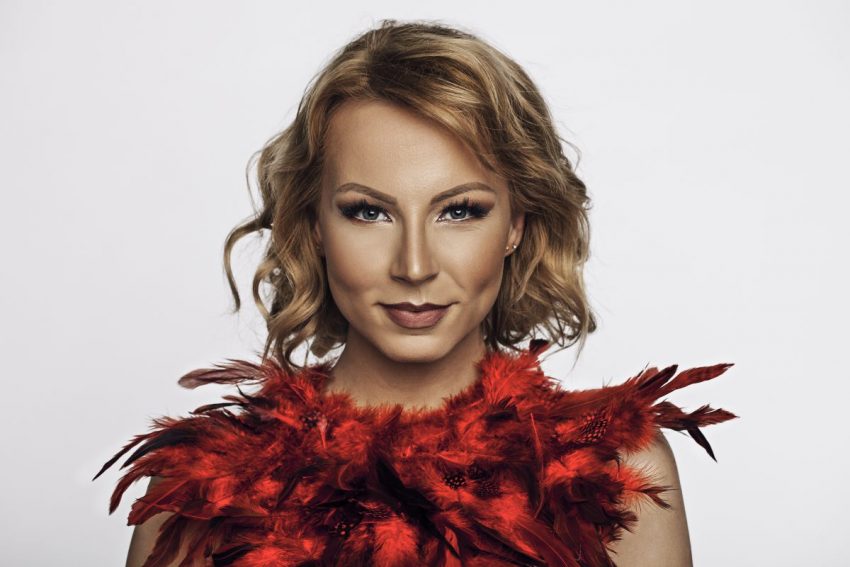 Slovenia's representative ManuElla has just released the official version of her 2016 entry Blue And Red.
The 27-year old singer will perform this new version of her song in the second Semi-Final of the Eurovision Song Contest in Stockholm
After ManuElla's win of the Slovenian national final EMA back in late February, the 27-year old singer from Celje has finally released a new version of her 2016 entry Blue And Red.
Several changes have obviously improved the Slovenian song and have further added a more commercial sound to the track. The electric guitars create a more mass appealling sound and have made the entry sound smoother and Euro-friendlier. Apart from this renovation, the Slovenian producers have also included drums in the pre-chorus of the song to heighten the tension and further support the powerful climax in the ending of Blue And Red. Below you can check out the new version of ManuElla's song. Let us know your opinion on social media and in the comments.
Also please take our quiz below to see how much you know about ManuElla.
ManuElla (Slovenia 2016)

What was the first instrument ManuElla learned to play? Check in this quiz if you guessed right.
 .