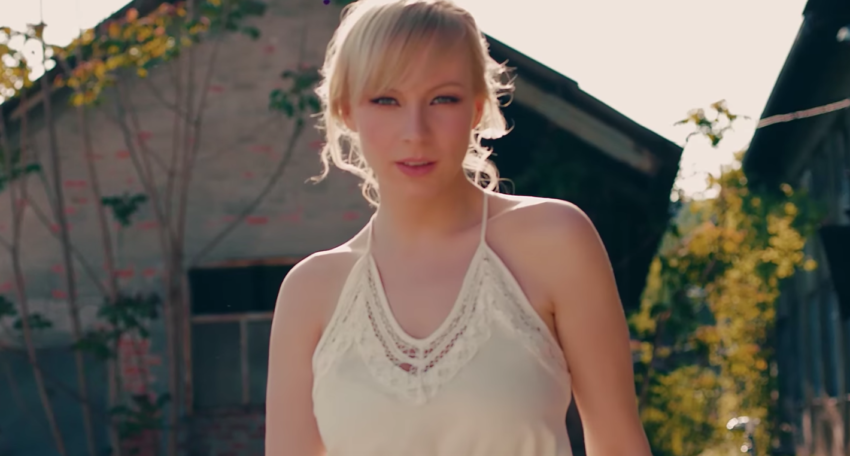 ManuElla who is representing Slovenia at this year's Eurovision Song Contest has released a beautiful and glossy music video for her entry Blue and Red a few days ago.
ManuElla who won the Slovenian national selection EMA 2016 back on February 27th had so far not released an official music video of her song Blue and Red.
The song had in fact changed quite a lot since the national selection as the final version is completely revamped, however no music video had been made to match the new updated Eurovision version of the song until now.
In the video for Blue and Red, ManuElla takes the fact that her song includes country-pop elements to a whole new level. In fact, this music video could easily be released by any American country pop stars including of course Taylor Swift who ManuElla has released a lot of comparisons regarding her looks and of course he sound of her songs.
From beautiful shots of ManuElla next to her trailer,to shots of her and her band singing what looks like a barn, you really can't get any more country than this. Following are some nice shots of ManuElla being filmed, meeting some fans, or just looking beautiful on set.
What do you think of ManuElla and her song Blue and Red? Let us know in the comments!
If you'd like to test your knowledge on ManuElla, try our quiz below:
What was the first instrument ManuElla learned to play? Check in this quiz if you guessed right.