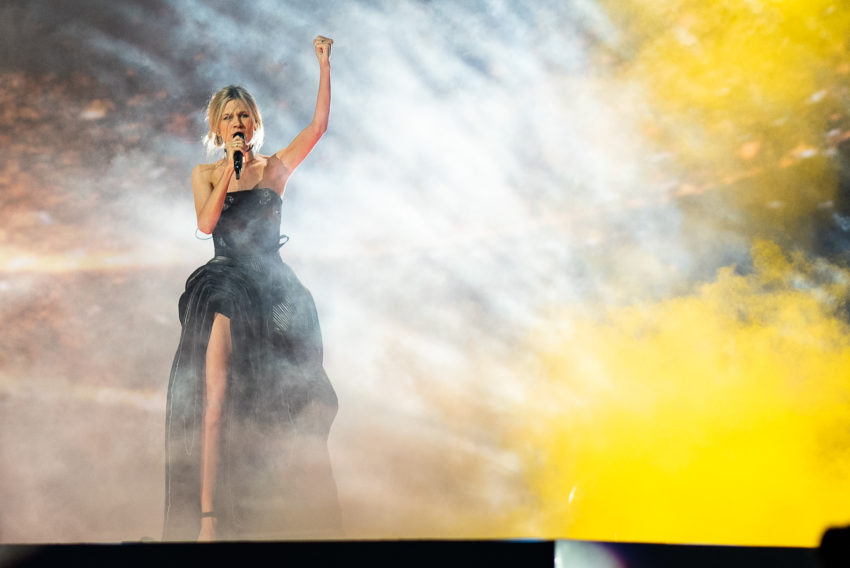 Nevena Božović finished 18th in the final of this year's Eurovision Song Contest. She was expecting a much better result and blames the other former Yugoslav countries for not voting for her song in the final.
Should you be disappointed if you don't get as many points as expected from the juries in your neighbouring countries? Nevena Božović from Serbia has no doubts on this topic. Her answer is "Yes, you should!"
According to the Serbian Magazine Srbija Danas, Nevena was so upset about finishing 18th in the grand final in Tel Aviv that she left home with the first flight available after the winner of this year's contest was announced. She was especially disappointed with the North Macedonian jury, who didn't give any points to Serbia. Slovenian and Hungarian juries didn't vote for Nevena either, and Croatian jury awarded her with only 4 points. The only exception was the jury from Montenegro, who gave Serbia 12 points in the final.
In contrast to the jury vote, Nevena got much more love from the neighbouring countries televote. Montenegro was again the most generous country with 12 points. Serbia got 10 points from Slovenia's and North Macedonia's televote, 8 points from Croatia and 3 points from Romania.
The Serbian medias were not pleased with North Macedonia's jury not giving one single point to Nevena. One of those, who were especially angry about this fact was Marija Šerifović: "Macedonia didn't give one single point to Serbia? Did I see it right? Find out, who are members of their jury! Find out!"
Even North Macedonia's representative in Tel Aviv this year, Tamara Todevska, who finished 7th in the grand final, felt sorry for Nevena. In an interview to the Serbian magazine Telegraf she said:
I like Nevena's song. She was unbelievable on the stage. Although I wasn't involved in the jury voting and I didn't know how they voted, I want to apologize for this injustice. Nevena has deserved points from our (North Macedonian) jury.

Tamara Todevska to Serbian Telegraf
It's not the first time, we hear such complaints from this region. In 2017, Jacques Houdek critized his neighbours too. The Croatian singer was quite upset that only Montenegro's jury voted for him.
You can get to know Nevena a bit more in the video below. We challenged her for a game of Complete the Sentence.