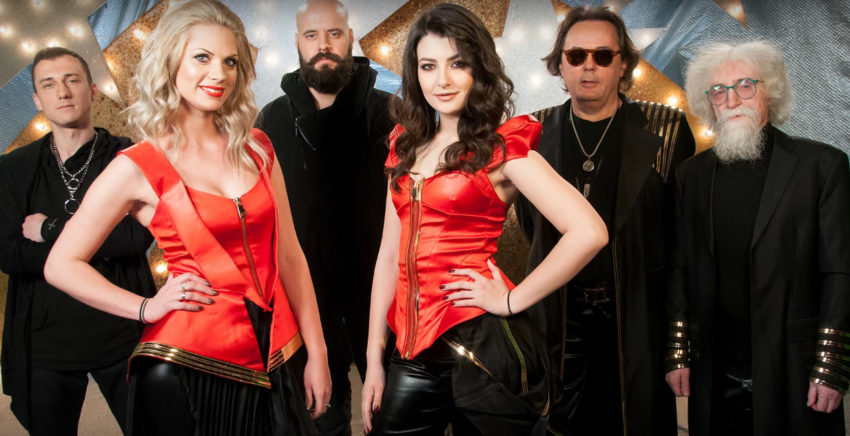 It is Sanja Ilić & Balkanika for Lisbon. This year's Beovizija took place minutes ago in Belgrade and amongst the 17 performances, it was the song "Nova Deca" that convinced both the jury and the public and will, therefore, represent Serbia at the Eurovision Song Contest 2018.
After a nine-year break, Serbia's national selection is back. Beovizija 2018 was held in Belgrade's Sava Centar and selected both the act and the song to represent the country at this year's Eurovision Song Contest. Serbia's Beovizija 2018 featured 17 amazing performances, an amazing guest list of former representatives of the country and, of course, a winner.
The songs for the show had already been made available a couple of weeks ago and our viewers had a rough time choosing their favorites. A close race between Nova Deca and Jutros (Svatovi) took place but the first one ended up winning our poll that also corresponded to reality as Sanja Ilić & Balkanika came out as the winners of the show.
The Show
Despite being ready to select Serbia's entry for the 2018 Eurovision Song Contest, Beovizija 2018 was opened with a choir performance of their winning song Molitva (Serbia, 2007). It wasn't long enough until the show's two hosts initiated the presentation of the songs.
The 17 performances were presented in sets of three without interruptions except during the first set where solely two acts performed: SevdahBABY and Montenegro's former act Rambo Amadeus who actually didn't know the words to his song and had to read them out from a paper.
Right after the voting lines closed, a big interval act took place featuring former Eurovision Song Contest acts performing their respective entries: Jelena Tomašević (2008), Marko Kon & Milaan (2009), Regina (Bosnia & Herzegovina, 2009), Milan Stanković (2010), Moje 3 (2013), Sergej Ćetković (Montenegro, 2013), Bojana Stamenov (2015), Knez (Montenegro, 2015), Sanja Vučić ZAA (2016), Jacques Houdek (Croatia, 2017) and Tijana Bogičević (2017).

Participants and results
1. SevdahBABY – Hajde da igramo sada
2. Rambo Amadeus i Beti Đorđević – Nema te
3. Maja Nikolić – Zemlja čuda
4. Srđan Marjanović i Emil – Bar da znam
5. Ivan Kurtić – Ni sunca ni meseca
6. Sanja Ilić i Balkanika – Nova deca
7. Koktel Balkan – Zato
8. Boris Režak – Vila
9. Lana i Aldo – Jača sam od svih
10. Dušan Svilar – Pod krošnjom bagrema
11. Igor Lazarević – Beži od mene
12. Saška Janković – Pesma za tebe
13. Lord – Samo nek se okreće
14. Danijel Pavlović – Ruža sudbine
15. BASS – Umoran
16. Osmi vazduh i drugari – Probudi se
17. Biber i DJ Niko Bravo – Jutros (Svatovi)
The decision was up to the five judges and to the Serbian people who got to vote for 15 minutes. Each had 50% of the decision.
After all was said and done, Sanja Ilić i Balkanika's Nova Deca was announced as the winner with 24 points (12 from the judges and 12 from the public). All the results can be found here.
Serbia at the Eurovision Song Contest
Serbia has appeared, as an independent nation, at the Eurovision Song Contest ten times. They won with their very first entry Molitva by Marija Šerifović. Since then they have managed to qualify to the final, six out of nine times.
Their second best result came in 2012 with Nije ljubav stvar by Željko Joksimović who finished third. Last year, having opened the second semifinal, Tijana Bogićević and In Too Deep failed to reach the final. Therefore, the expectations are high for Sanja Ilić i Balkanika's Nova Deca. Do you think that it'll be enough? Judge for yourself: