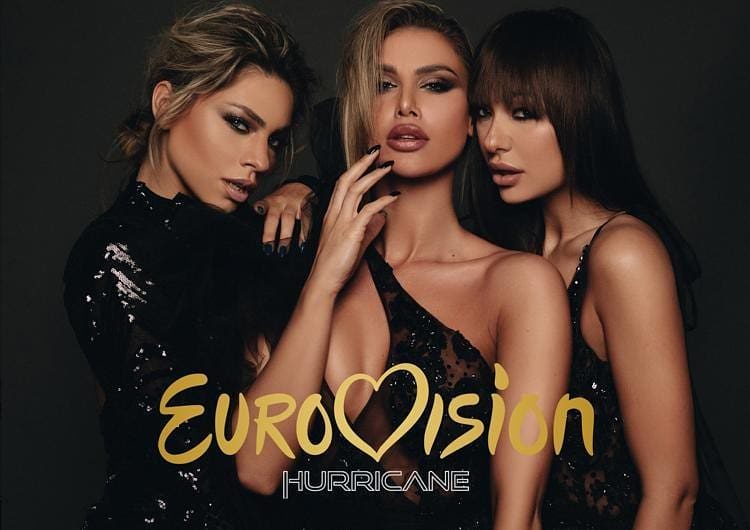 Today, Serbian television and the group Hurricane released the video and song that will represent Serbia at the Eurovision Song Contest 2021. With the song 'Loco Loco' they hope to get most of Europe and beyond cheering for them.
Last year Hurricane were supposed to represent Serbia at the Eurovision Song Contest 2020 with the song Hasta La Vista. We'll all know that sadly, the contest got cancelled due to the Coronavirus pandemic. On the 17th of December 2020 Serbian television announced that Hurricane would return for the country again this year. They will sing the song Loco Loco.
Loco Loco is produced by Nemanja Antonić and Darko Dimitrov, with extra lyrics supplied by Hurricane member, Sanja Vučić.
Serbia will appear in the first half of the second semi-final to be held on 20th of May 2021. Can they qualify to the final? Listen to the song in the video. Below, the video you can read more about them.
Hurricane is a three girl band made up of members Sanja Vučić, Ivana Nikolić and Ksenija Knežević.
Sanja, born on 8 August 1993 represented Serbia at the Eurovision Song Contest 2016 with Goodbye (Shelter) finishing in 18th place. Ksenija, born 24 January 1996 is the daughter of Knez who represented Montenegro in 2015. Ivana, born 16 April 1995 has been known as a dance musical act in Serbia since 2015.
The group were formed in 2017 and have already released over twenty songs, including Hasta La Vista,the song they should have represented Serbia with at the Eurovision Song Contest 2020. They are managed by by Zoran Milinković.
Serbia at the Eurovision Song Contest
It was 2007 when we first saw, Serbia, alone on the Eurovision scoreboard, and their debut, placed first with Marija Šerifović and Molitva.
Competing for the host nation, Jelena Tomašević feat. Bora Dugić did very well again, when they finished in 6th position.
Despite the great start, they failed to qualify in 2009, and also in 2013 and 2017.
Recently Serbia have started to slip down the scoreboard, with their last Top 3 placing being in 2012, with Nije ljubav stvar by Željko Joksimović.