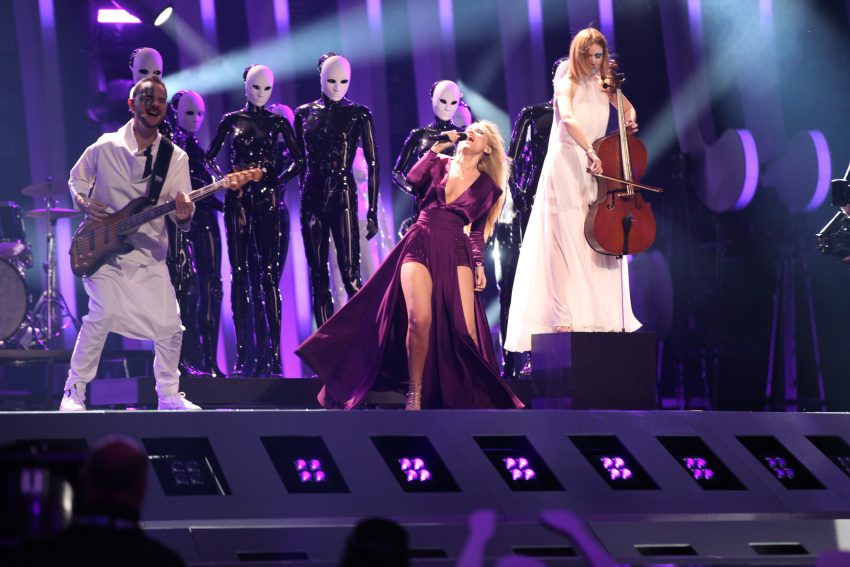 From 60 to 24 songs. From six to three shows. The Romanian national selection is downsizing last year's format. A combination of televoting and an international jury will select the country's 20th Eurovision participant. 
Today, broadcaster TVR opened to send songs to the national selection. At the same time, they revealed that they are going back to a slimmer edition of Selecția Națională, which last year featured 60 songs divided on to five preliminary heats before the final. This year, only 24 songs will compete to represent the country at the 2019 Eurovision Song Contest. They will be allocated on to two semi-finals from where six songs in each will reach the final.
Just like the semi-finals, the final will consist of 12 songs. 10 of them will have been chosen by a national jury, and two by televoting. In the final, the national jury will be replaced by an international jury who together with the public will pick the one who shall represent Romania in Tel Aviv in May next year.
20th anniversary and only one missed final
At this year's Eurovision Song Contest, Romania lost its perfect strike. They were one of five countries who never failed to qualify from the semi-final to the final. In the first semi-final Azerbaijan lost theirs, and in the second semi-final, Romania and Russia followed.
Despite debuting at the contest in 1994, next year will mark the 20th participant representing Romania. In the beginning, the country was a bit on and off on the Eurovision Song Contest. From 2002 and up, Romania took part each year – with 2016 being an exception. Ovidiu Anton and the song Moment Of Silence was ready for the contest held in Stockholm, Sweden, but with only a couple of weeks to go, the country was disqualified. A big debt to the European Broadcasting Union meant sanctions were imposed on the broadcaster stopping the country from taking part in Eurovision.
Romania is yet to win the Eurovision Song Contest, but they have been close several times. In 2005 as well as in 2010, they country came in third, which to date is their best result. In the video below, take a look at a 2014 version of Paula Seling and Ovi's Playing With Fire from 2010. This performance is from Euro Club in relation to Eurovision 2014 in Copenhagen.