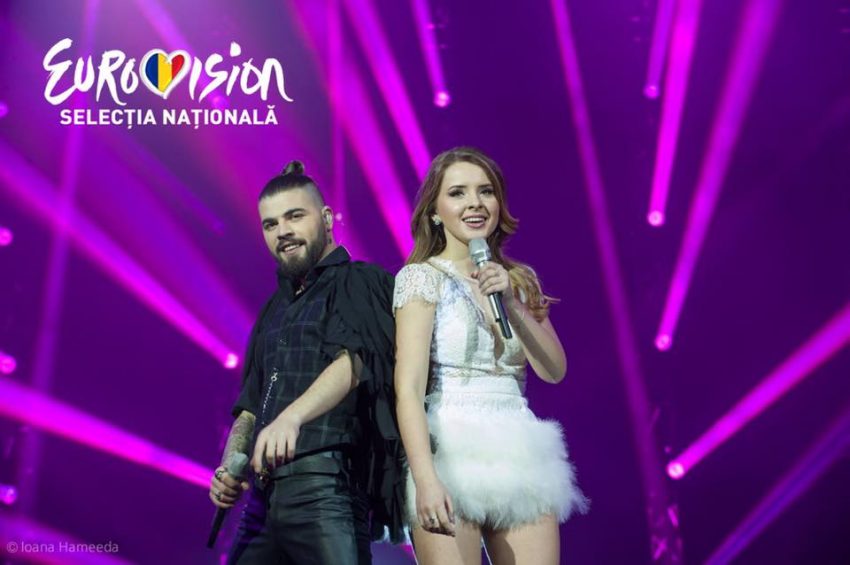 Today it was up to the televoters to choose Romania's representative for the upcoming Eurovision Song Contest, after a professional jury selected the finalists. It will be Ilinca ft. Alex Florea with the song Yodel It! that will represent Romania at the contest in Kyiv, Ukraine.
Ten acts competed in Romania's national final today, in order to get the opportunity of representing the country in Ukraine. Just like in last year's Selecția Națională, it was completely up to the televoters at home to determine the winner of the night.
Ilinca ft. Alex Florea with Yodel It! are going to represent Romania in Eurovision 2017. Let's take a closer look at tonight's national final winner:
The songs
The ten acts competed in the following running order:
Ana-Maria Mirică – Spune-Mi Tu
Ilinca ft. Alex Florea – Yodel It!
Eduard Santha – Wild Child
Xandra – Walk On By
M I H A I – I Won't Surrender
Maxim – Adu-ți Aminte
Tavi Colen & Emma – We Own The Night
Instinct – Petale
Ramona Nerra – Save Me
Cristina Vasiu – Set the Skies On Fire
The show
As before, Iuliana Tudor and Dan Helgiuc guided the audience through the interesting evening. As interval acts the Eurovision 2017 participants Timebelle (Switzerland), Manel Navarro (Spain) and SunStroke Project (Moldova) gave the night an international flavour. Additionally, the Swedish ABBA cover band Arrival joined the national final.
The results
The fulll televoting results of Selecția Națională 2017 is as follows: