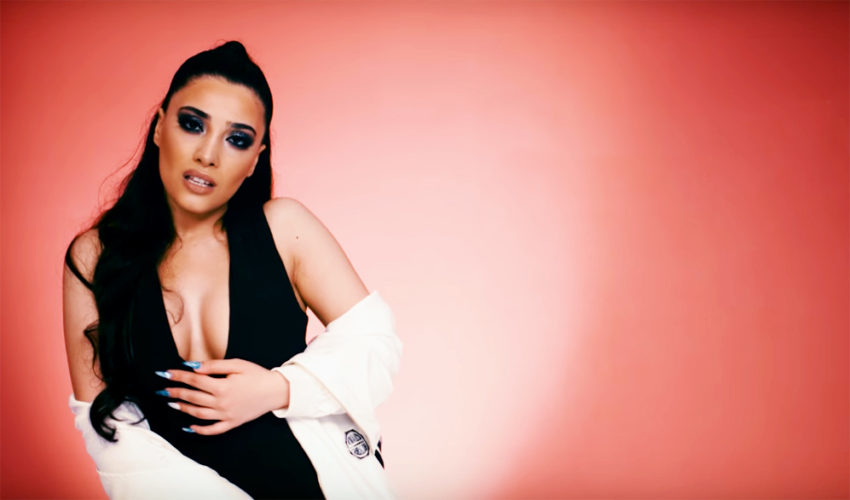 2016 Eurovision participant Samra has just released a new single titled "Badminton". Along with the song, the Azerbaijani representative premiered the respective music video unleashing all of her sensuality influenced by pop artists such as Ariana Grande or Nicki Minaj.
We all were introduced to Samra due to her Eurovision entry Miracle – an anthem for all the broken-hearted ones – but times have change and she finally made justice to her 2016 entry lyrics… Just in a more personal way as she surely said goodbye to her innocent girly image. "This time, I'm letting you go", she sang.
Well, she did and her mother approved. In fact, despite of how sexy and sassy the video is, Samra revealed in a press release that her mother was the one "working on the images". The video contains no storyline, instead it features multiple sets that resemble to Nicki Minaj's 2014 video for Anaconda or Ariana Grande's current looks while making obvious visual references to the sport badminton.
While the video and the song have just been released, Samrra admits it has been hanging around for a while: "The song appeared in my repertoire more than six months ago…", she tells, admitting that this time around she is not focused in quantity but in quality: "I am satisfied with the work done and I am grateful to the whole team working on the project."
The pretty pop once heard in Miracle has now been replaced by a more mature electropop. The pretty girl image promoted during Eurovision '16 has also been substituted for the bad girl image represented in the song and respective video. If you're having a hard time imagining such scenario, go ahead and check it out: